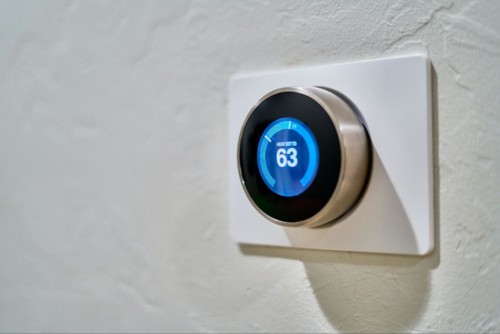 Smart Thermostat Installations in Fort Myers and Beyond
Want a 5-Star Smart Thermostat Installation in Fort Myers?
Hire a 5-Star Smart Thermostat Installer
Schedule Installation

Same-day service available
Advanced Air has the most 5-star ratings out of any air conditioning company in the Fort Myers, FL area. When you contact us to install a smart thermostat, you know you're getting the best service experience possible.
We've provided homeowners with outstanding smart thermostat installation and replacement services since the first one entered the market in 2007. Our HVAC technicians are certified, reliable, and committed to helping you reduce your energy consumption and bills with an efficient smart thermostat.
Price
Cost to Install a Smart Thermostat in Fort Myers
Cost Factors
Brand and model: The make and model of your smart thermostat will impact your installation costs. For example, we install Honeywell, Daikin, and Trane units. All are 7-day programmable thermostats, WiFi enabled, compatible with almost all HVAC systems, and you can control them from your smartphone or tablet.
Additional features: Most smart thermostats have advanced energy-saving features, but some added technological features like geofencing and alerts will increase installation costs.
Rebates, tax credits, & incentives: You can use federal and local rebates, tax credits, and incentives to help you save money on your smart thermostat installation.
Benefits of a Smart Thermostat
Air filter alerts: Reminds you when filters need to be changed.
Dealer display: If your air conditioner needs repair or routine maintenance, the thermostat's display will show your dealer's contact information for greater convenience.
Energy efficiency manager: Monitors indoor and outdoor temperatures and system use over time to better manage your energy and comfort.
Humidity readout: Views and adjusts humidity levels in your home; sends notifications when the humidity changes and if the temperature is too high or too low.
Intelligent comfort control: Considers humidity and temperature to maintain your comfort, so 72°F always feels like 72°F.
Indoor air quality control: Controls an indoor air quality accessory, such as a whole-home dehumidifier.
Live weather display: Displays live weather data, including 5-day forecasts, radar images, and weather alerts.
Location-based temperature controls: Runs your AC based on your smartphone's location. If you're 200 miles away, the thermostat knows your home doesn't need as much cooling. Right around the corner? The Lyric WiFi thermostat senses your return and helps make you comfortable upon arrival.
Motion-sense illumination: Lights up when you approach so that you can easily see the screen in the middle of the night.
How it works
Our Process
Schedule Estimate

Contact us online or by phone at (888) 853-5143 to schedule a time that works for your schedule. We'll work around your schedule. Before your appointment, you'll receive an email with the name and picture of the HVAC technician arriving. They will also call you 30 minutes before arrival.

Discuss Comfort Needs

Upon arrival, your HVAC specialist will discuss your budget and energy-saving goals. We want our customers to feel 100% satisfied, so we take the time to understand your needs before providing any smart thermostat model recommendations.

Get Options and Pricing

We install leading smart thermostat brands, like Lyric and Trane, and will present models and pricing that fall under "Good," "Better," and "Best" options so that you can choose the system that best fits your budget.

Need financing? Ask about our financing options, available with approved credit. We can also help you apply for federal or local rebates, tax credits, and incentives you may be eligible for.

Installation

We can install your smart thermostat on the same day. Once we finish, we'll walk you through how to use your new system and remote smartphone app.
Schedule Installation
"

Gave us a complete hands-on tutorial on the Trane Thermostat."

" We asked Advanced Air & Refrigeration for information on a Smart Thermostat for our Naples, FL home. Our Service Specialist (Sebastian C) gave us a clear and informative description of the Trane XL850 model, which would handle all our HVAC needs. We purchased it, and Sebastian came back to install it. He did all the thermostat programming and gave us a complete hands-on tutorial, including connecting it through WiFi to all our devices so we could log in remotely, check on conditions, and adjust our home environment while away. It's working beautifully now. Go to the best; go to Advanced Air. "

Trish | Southwest Florida Homeowner

|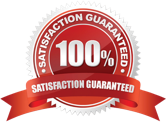 Our promise to you
Advanced 100% Satisfaction Guarantee
If you are not 100% satisfied with the smart thermostat we installed within the 1st year, we will remove the equipment and refund 100% of your money.
Learn about our promises to you