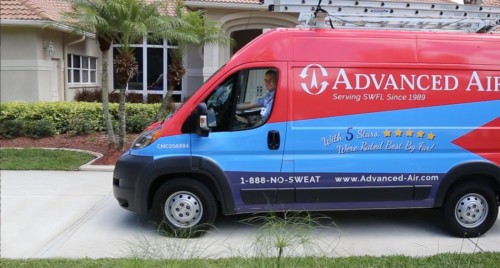 Ductless AC Installation in Fort Myers and Beyond
Want a 5-Star Ductless AC Installation in Fort Myers?
Hire a 5-star Ductless AC Installer
For almost 30 years, we've provided outstanding cooling solutions for Fort Myers residents. Our technicians are certified, reliable and committed to giving you the best mini-split AC installation services in town.
SCHEDULE A DUCTLESS AC INSTALLATION

Same-day service available
Price
Ductless AC installation cost in Fort Myers
Want a FREE quote for your ductless AC installation?
Contact us to schedule an in-home price estimate. We'll provide recommendations on what type of ductless system will work best for your home and your family's cooling needs.
Schedule in-home quote
Cost Factors
Size- The size of ductless AC units is measured by their BTU (British Thermal Units) output, or how much heat the AC unit can remove from your home in an hour. The "larger" the size of the unit (or higher the BTU output), the more expensive it will be.
Efficiency- The efficiency level of a ductless AC system is determined by its SEER (Seasonal Energy Efficiency Ratio) rating. The higher the SEER rating (or more efficient the system), the more expensive it will be.
Number of rooms you need cooled- Unlike a central AC system that cools your entire home via one indoor and one outdoor unit, a ductless AC system requires an indoor unit in every room you want cooled. The more rooms you need cooled, the higher the cost of installation will be.
Home modifications- The cost of your installation can increase if the technician needs to make certain modifications to your home to successfully install a ductless AC system. For example, if your home is made of delicate material, like stucco, a carpenter may need to create a different type of hole to accommodate the refrigerant lines, which will increase the price. Another common modification is upgrading your home's electrical system. If you need to upgrade existing outlets or your electrical panel, it will increase the overall cost of your ductless AC installation.
Benefits of a Ductless AC
Zoning control- With a ductless AC system, you can individually control the temperature of each room/area where a ductless AC is installed. Essentially, ductless ACs come with zoning, as opposed to central AC systems, where zoning could cost an additional $1,000+.
Operational costs- Typically, ductless AC systems are cheaper to run than central AC systems because they are more efficient. Central AC systems can lose 20-30% of conditioned air to leaks, holes and poorly connected ducts. Because ductless AC systems don't have ducts, you aren't losing all that conditioned air, meaning you'll pay less to cool your home.
Single-room cooling- Ductless AC systems are ideal for single-room cooling. For example, if you've recently added on to your home or you want to install cooling in a space that isn't connected to your central AC system, like a garage or Florida room, ductless cooling is a great option. Rather than paying to extend your central AC ductwork (which can be very expensive), you simply need to install a single ductless AC system.
How it works
How your 5-star ductless AC installation looks from start to finish:
Schedule installation

Contact us online or by phone (888)-853-5143 to schedule a time that works for you. We know you're busy, so we work around your schedule. Before arriving you'll get an email showing you the name and picture of the tech arriving.

Discuss comfort needs

Once your HVAC Specialist arrives, they'll ask about any cooling or comfort problems you've had and/or want corrected. We want our customers to be 100% satisfied—which is why we take the time to deeply understand your cooling needs before we provide any recommendations.

Measure

Your HVAC Specialist will then survey your home and calculate how many indoor ductless units you need (up to 4 indoor units can be matched with 1 outdoor unit), and what size each unit needs to be. We perform an extensive "cooling load" calculation to make sure our sizing measurements are 100% accurate.

Get options + pricing

We recommend mini-split AC systems based on a "Good", "Better", "Best" scale, so you can choose a system that best fits your budget. We service and install the leading ductless AC brands—Daikin, Mitsubishi and LG. Need financing? Ask about our financing options, available with approved credit.

Want to learn more about ductless installation cost factors? Read our blog article, How Much Does it Cost to Install a Ductless AC in Fort Myers?"

Installation

We can install your ductless AC system the same day. Once we finish, we'll double (and triple) check our work to make sure you're getting the best quality ductless installation. And we're clean freaks: we use drop cloths any time we're inside your home so we don't make a mess.
SCHEDULE A DUCTLESS AC INSTALLATION
Customer reviews
See ductless AC installation reviews from Southwest Florida
"

Top notch service and I would highly recommend them"

" The service we received from Advanced Air for our new A/C was excellent. They were professional, timely, took extreme care of all areas of our home during their installation, communicated well with us on the operation and details of our new A/C. It was top notch service and I would highly recommend them. "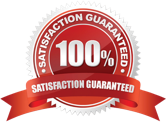 Our promise to you
Advanced 100% Satisfaction Guarantee
If you are not 100% satisfied with the ductless air conditioner we installed within the 1st year, we will remove the equipment and refund 100% of your money.
Learn about our promises to you