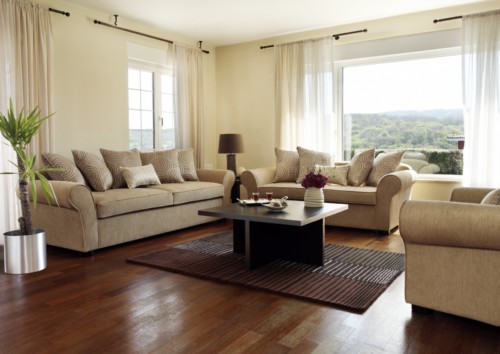 Whole-House Media Air Cleaner Installations Fort Myers, FL
Contact Advanced Air for 5-Star Media Air Cleaner Installations in Southwest Florida
Do you have allergies or asthma? Want improved air quality so that you can breathe easy year-round? Consider a Media Air Cleaner. It's a high-efficiency air filter that replaces the standard one installed in your HVAC system's air handler. This means that you can clean your home's air with one device instead of getting several portable room air cleaners. Advanced Air has worked with Southwest Florida homeowners for decades to find the right Media Air Cleaners for their homes and budgets. Our experts will help improve your air quality and comfort with a correct installation the first time around.
SCHEDULE MEDIA AIR CLEANER INSTALLATION

Same-day service available
$50 Off Whole-House Filtration or UV Light
Price
Cost to Install a Whole-House Media Air Cleaner in Southwest Florida
Cost Factors
Custom sizing: Depending on your home and current HVAC system, you may need a custom-sized Media Air Cleaner.
Direct-from-manufacturer pricing: HVAC contractors will pass on direct-from-manufacturer pricing on the cost of your air cleaner. So, even if you pay more for the installation with a professional technician, you save on the purchase price of the air cleaner.
Maintenance cost: Media Air Cleaners need replacement every 6 months, so you will need to pay for these replacements.
Re-installation cost: If you need to replace your HVAC system at any point, you'll probably need to pay for the re-installation of your Whole-House Media Air Cleaner.
Benefits of a Whole-House Media Air Cleaner
At best, a standard fiberglass AC filter catches only large dust particles, leaving your family vulnerable to smaller particles (like pet dander), which can agitate asthma and allergies.
That's where Media Air Cleaners comes in. It's a much more powerful air filter. Our Advanced Air Cleaner is a high-MERV filter, meaning it can protect your family from airborne particles as tiny as one micron, including:
Auto emissions & smoke
Bacteria
Dust mites
Lint
Mold spores
Pet dander
Pollen
Tobacco smoke
So you can rest easy knowing that your home is a safe place to breathe.
How it works
Our Process
You schedule your Media Air Cleaner installation

To schedule your Media Air Cleaner installation, you can contact us online or call us at (888) 853-5143. We'll work with you to find the best time for your schedule. On the day of your appointment, we'll send you an email with the name and picture of your tech.

We discuss your air quality needs

We'll start by discussing any air quality issues you may have, if you have any family members with respiratory conditions, and how many pets you have. Then, we'll inspect your current HVAC system.

Once done, we'll recommend the most compatible air cleaners for your HVAC system and provide upfront pricing so that you aren't surprised by your final bill.

Want to learn more about the cost factors of installing a whole-home air cleaner? Read our article, "How Much Does it Cost to Install a Whole-House Air Purifier in Florida?"

We install your Media Air Cleaner

We install Media Air Filters within 2 hours. After installation, we'll test it to ensure we've installed it correctly. You should notice your allergies ease up and possibly improve the performance of your HVAC system.
Schedule Media Air Cleaner Installation
"

From start to finish, our experience with Advanced Air has been wonderful!!"

" We needed to replace an aging air conditioner and received quotes from multiple companies. We are so pleased that we chose Advanced Air. From start to finish, our experience with Advanced Air has been wonderful!! Jeff was prompt, professional, and personable. He took the time to explain our options and give recommendations. Once we selected a system to be installed, Sandi made the whole process smooth and seamless. Del and Billy were our techs who installed the system and could not have been nicer, more respectful, or more efficient. They kept us informed as they installed the system, made sure everything was functioning properly, and did a nice job of cleaning any supplies. Jeff even stopped by to make sure everything was going well. It was a really nice little bonus to receive a bottle of honey from the owners too! We are confident that the future will be cool (and clean thanks to a nice air purifier also installed) thanks to the entire team at Advanced Air!! We would highly recommend them for any of your air conditioning needs. "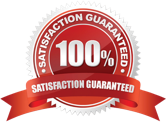 Our promise to you
Advanced 100% Satisfaction Guarantee
If you are not 100% satisfied with your media air cleaner installation within the 1st year, we will refund 100% of your money.
Learn about our promises to you