Whole-House Media Air Filter Installation Fort Myers & Beyond
Cleans All Your Air. So You Can All Breathe Easy.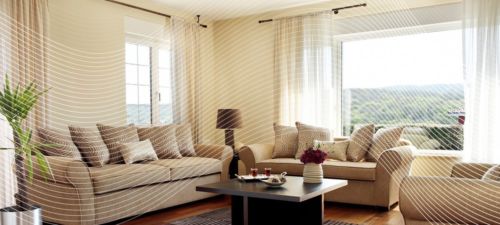 Your air conditioner's filter cannot properly clean your home's air.
At best, a typical fiberglass filter catches only large dust particles, leaving your family vulnerable to smaller particles (like pet dander), which can agitate asthma and allergies.
That's where a media air cleaner comes in.
Media air cleaners:
A much more powerful air filter
Our Advanced Air Cleaner is a MERV 11 filter, meaning it can protect your family from airborne particles as tiny as one micron, including:
Pet dander
Lint & dust
Dust mite debris
Mold spores
Pollen
Auto emissions & smoke
So you can rest easy knowing that your home is a safe place to breathe.
How a media air cleaner works:
Installed in one place. Cleans all your spaces.
A media air filter is installed in your existing air conditioner's air handler. This means that you can clean all your home's air with one device, as opposed to getting several portable room air cleaners.