Financing for Air Conditioners
Buy Now. Pay Over Time.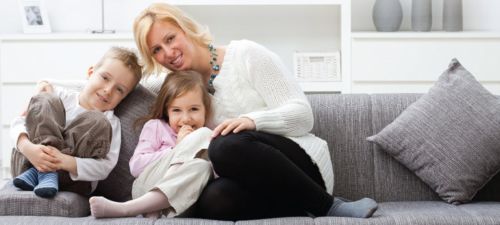 "How can I buy a new air conditioner?"
Advanced Air provides flexible financing options to help make your new AC more affordable. Both of our options have an easy and simple application process. Learn more about our options below.

Wells Fargo Home Projects Credit Card
Advanced Air and Wells Fargo have partnered to provide you with a Wells Fargo Home Projects Credit Card*, which is a painless and convenient way to pay for your AC installation.
With quick credit decisions, you'll have immediate access to a revolving credit line and have the power to purchase your AC installation today upon approval.
Plus, as a Wells Fargo Home Projects card holder, you can enjoy great benefits year-round, such as:
Special promotional offers wherever available
A revolving line of credit that you can use over and over again
Convenient monthly payments to fit your budget
Easy-to-use online account management and bill payment options
The opportunity to pay for home projects over time
Competitive interest rates
See Wells Fargo card details and apply online
*The Wells Fargo Home Projects credit card is issued with approved credit by Wells Fargo Bank, N.A., an Equal Housing Lender. Ask for details.
EnerBank USA Home Improvement Loan
If you're looking for a trusted and reliable lender to help make your AC installation more affordable, EnerBank USA is a specialized home improvement lender insured by the FDIC with an A+ Better Business Bureau rating.
Homeowners trust EnerBank USA for AC installation loans because:
Your home is not used as collateral
You won't have to pay an application fee, closing or appraisal costs
You won't be penalized for prepayment
You receive credit decisions in seconds
You have time to plan and complete your AC installation with EnerBank USA's 120-180 day credit commitment
See EnerBank card details and apply online
* Credit and loans provided by EnerBank USA, Member FDIC, (1245 Brickyard Rd., Suite 600, Salt Lake City, UT 84106) on approved credit, for a limited time. 6.99% fixed APR, subject to change. Minimum loan amounts apply. Interest starts accruing when funds are disbursed. Repayment term is 120 months. Actual loan term may be shorter if less than the full approved amount of credit is used. First monthly loan payment due 30 days after funds are disbursed.