Air Conditioning Services in Lehigh, Florida
Lehigh AC & Air Quality Techs with a 5-Star Rating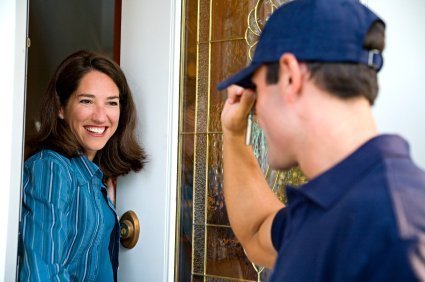 There's a reason Lehigh homeowners have trusted us with their HVAC systems for so many years...it's because our #1 priority is our customers. Sure, every company says that, but we actually mean it, and back it up with clear-cut promises we make to you. Don't believe us?
When you hire us, you get:

A team of licensed pros, backed by 4.8 stars on Google ⭐⭐⭐⭐⭐
100% satisfaction guarantee—if you're not happy, you'll get your money back
On-time service—if we're late, your diagnostic is 100% free
Services we offer in Lehigh:
Don't see the service you need?
Contact us about your specific needs.
Customer story in Lehigh
Tripped Float Switch
Problem: When Jennie's AC stopped working, she reached out to our team for answers.
Solution: We sent one of our pros, Angel, to come take a look at her AC system and diagnose the issue. The first thing Angel noticed is that the thermostat was blank and unresponsive. Angel checked Jennie's AC and determined that there was a clog in the system which had caused the float switch to cut the power to the system to prevent water damage and flooding. Angel cleared the condensate drain line and pump... and a few minutes later, Jennie's AC was back up and running. Before leaving, Angel tested Jennie's system and walked her through the repair made, providing suggestions on how to prevent a clogged condensate drain in the future.
"

He fixed the problem and gave suggestions"

" Great service, friendly, knowledgeable....great experience Angel R. was very professional, and arrived very quickly when I had no A/C. He fixed the problem and gave suggestions for what could prevent further issues.... Great job, happy to have this company that hire people like Angel. "

Jennie C. | Lehigh homeowner

|