Air Conditioning Services in Estero, Florida
5-Star AC & Air Quality Services in Estero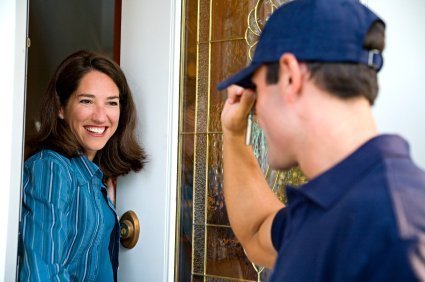 If you're having trouble with your AC or heating system, the last thing you want to deal with is a scammy company who will try to up-sell you on services you don't need. At Advanced Air, you'll get the opposite of dishonest, scammy techs, and our 4.8-star rating on Google backs up this promise. We will always take the time to assess your system and situation so that we can provide you with a solution that fits your home and budget.  
When you hire us, you also get:

A team of licensed pros, backed by 4.8 stars on Google ⭐⭐⭐⭐⭐
100% satisfaction guarantee—if you're not happy, you'll get your money back
On-time service—if we're late, your diagnostic is 100% free
Services we offer in Estero:
Don't see the service you need?
Contact us about your specific needs.
Estero Customer Story
Fixing a leaking drain pan
Problem:  When Ephraim noticed that her system was dripping water, she decided to give us a call. 
Solution: We sent a few of our techs over to assess Ephraim's system and find the source of the leak. After looking over the system, our techs found that the drain pan was cracked, causing water to drip onto the floor. While assessing the system, the techs also discovered that refrigerant levels were low, the capacitor was becoming weak and the contactor was becoming blackened. All-in-all, our techs felt like the best long-term solution for this homeowner was to replace her entire system. Our techs shared their findings and recommendations with Ephraim, and she decided that she wanted to speak with her son before moving forward. A few days later, she called and approved the installation of a new system, which our team completed shortly afterwards. 
"

Everyone was friendly, conducted themselves professionally and were very capable"

" Outstanding service by the office staff , Robert, Yuset, and Carlos. Everyone was friendly, conducted themselves professionally and were very capable. Would recommend each of them without reservation. Thank you all so much for all your help. It was a pleasure to do business with all of you "

Ephraim S. | Estero Homeowner

|