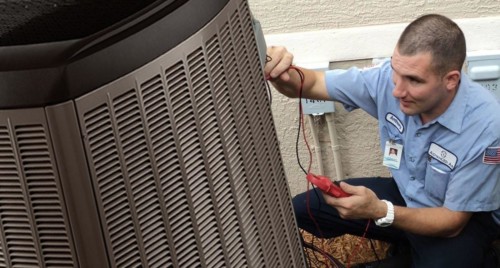 AC Tune-Ups and Maintenance in Fort Myers and Beyond
Want a 5-Star AC Tune-Up in Fort Myers?
Hire a 5-Star AC Maintenance Provider
With more 5-star ratings than any other air conditioning company in the Fort Myers, Florida, area, Advanced Air is proud to offer the highest-quality service experience possible. When you contact us for AC maintenance, you can trust that our knowledgeable, honest, and reliable technicians will prime your AC for maximum efficiency and performance. Our only goal is to help you avoid costly breakdowns and enjoy lower energy bills and longer equipment lifespan. Plus, we have convenient scheduling, Monday through Saturday–including emergency service hours!
Schedule tune-up

Same-day service available
Price
Cost of an AC Tune-Up in Fort Myers
Want to book an AC tune-up?
Advanced Air's AC tune-ups start at just $89. Call us today for your AC tune-up estimate!
Schedule Tune-Up
Cost Factors
Number of units: Many Florida homes have more than one AC unit. If your home is on the larger side and you have additional units, your AC tune-up cost will increase, as it will take more time for your technician to service each unit.
Repairs needed: During your AC tune-up, it's possible that your technician may uncover broken parts that need replacing or other repairs that need fixing. Although this will add to your overall cost, it's less of a hassle–and less expensive–to fix minor issues before they snowball into major problems.
If you're enrolled in a maintenance plan: Quality HVAC companies typically offer preventative maintenance plans that include annual (and sometimes bi-annual) cooling tune-ups. At Advanced Air, our Cool Club plans roll your tune-up costs into the agreement, along with other perks like priority scheduling, discounts on parts and repairs, loyalty credits, and more.
Benefits of an AC Tune-Up
Lower energy bills: In Florida's hot and humid climate, homeowners run their AC for most of the year. An AC tune-up improves operational efficiency and helps to reduce energy consumption. This can lead to lower utility bills and significant long-term savings.
Better cooling comfort: Another benefit of improved efficiency is cooling capacity. By replacing air filters, cleaning coils, ensuring proper refrigerant levels, and other key checklist items, a tune-up helps restore and maintain optimal cooling capacity. This allows your home to stay comfortable no matter what the outdoor temperature.
Reminders to change air filters: Air filters play a critical role in the efficiency of your AC system. If they're clogged with dust, hair, and debris, your AC will work harder than it has to, driving up energy bills. With routine AC maintenance, your technician will let you know when filters need to be changed. They can even replace them for you!
Longer equipment lifespan: With regular tune-ups, potential AC problems can be identified and resolved early, preventing them from escalating into more significant issues. This proactive approach can extend the lifespan of your AC unit, postponing the need for costly replacements.
Warranty compliance: Did you know that most AC manufacturers require annual maintenance in order to maintain a valid warranty? By scheduling routine AC tune-ups, you can protect your investment and potential warranty claims.
Cleaner indoor air quality: During an AC tune-up, your technician will clean system components such as the evaporator coils and condensate drain, which are known to experience mold and mildew growth. With clean filters and coils, you'll enjoy better airflow and reduced allergens, dust, and pollutants in your home.
How it works
How your AC tune-up looks from start to finish:
Schedule Your AC Tune-Up Service

We make it easy to book AC maintenance. Just call us at (888) 853-5143 or request an appointment online. We'll reach out to find a convenient day and time that works for your busy calendar. Prior to your tune-up, we'll send you an email with the name and photo of the technician who will be performing your service. They'll also call you 30 minutes out so you can prepare for their arrival.

Enjoy Thorough AC Maintenance

One reason we've earned so many 5-star ratings is because we show up on time–and not a minute late. After a friendly greeting at your door, your technician will get straight to work servicing your AC system. This includes tasks like checking air filters, lubricating moving parts, testing and adjusting refrigerant levels, cleaning the condenser coil, and ensuring all electrical connections are operating safely. If any repairs are needed, they'll share the price upfront before any work begins, so you can make an informed decision.

We Guarantee 100% Satisfaction

When your tune-up is finished, your technician will clean up their workspace, answer any questions you have, and make sure you're completely satisfied with the job completed. We do everything possible to ensure your AC works as smoothly and efficiently as possible, while treating you with the respect you deserve. That's our promise to you, and we back it up with a 100% satisfaction guarantee. Should anything fall short of your expectations, we'll do whatever it takes to make things right.
Schedule tune-up
Customer reviews
See AC Tune-Up Reviews from Southwest Florida Homeowners
"

We are pleased with the cost to value that we see... on time, efficient, educational... Thanks."

" We have two condos here in Naples and Advanced Air maintains both. We are pleased with the cost to value that we see from AA. The technician, Patrick was on time, efficient, educational as to what he was doing and what we needed and very clean (from work area to booties). Thanks. "

Terence | Southwest Florida Homeowner

|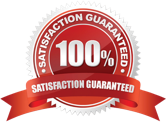 Our promise to you
Advanced 100% Satisfaction Guarantee
If you are not 100% satisfied with the AC tune-up we provided, we'll refund 100% of your money.
Learn about our promises to you
Providing AC tune-ups to Fort Myers, Florida homes and beyond.
Bonita Springs, Cape Coral, Estero, Fort Myers, Marco Island, Naples, Port Charlotte, Sanibel Island, Cypress Lake, and more.