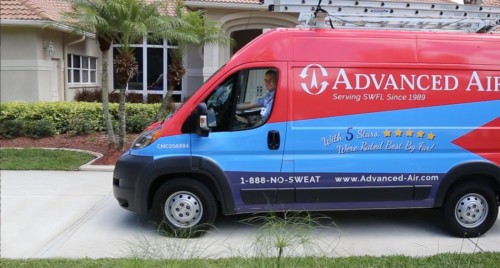 Air Conditioning Installation in Fort Myers and Beyond
Want a 5-Star AC Installation in Fort Myers?
Hire a 5-Star AC Installer
Advanced Air has the most 5-star ratings of any AC installation company in Fort Myers, Florida. For 29 years, it has been our duty to provide the residents in the area with exceptional AC installation and replacement services. Our professional technicians are certified, reliable, and committed to giving you the best experience in town.
SCHEDULE AC INSTALLATION

Same-day service available
Price
Cost to install an AC unit in Fort Myers
Want an accurate AC installation cost?
Contact us for an in-home price estimate - We will come to your home (for free) and provide you with pricing options for your Fort Myers home.
Cost Factors
Size of the system- The larger the AC system, the more expensive it will be. A professional will determine what size you need when they come to your home and perform a cooling assessment.
Efficiency level- The efficiency level of your AC system is measured by SEER (Seasonal Energy Efficiency Ratio). Typically, AC systems range from 13 to 25 SEER. The higher the SEER rating, the more efficient the system and the more expensive it will be.
Warranty- There are two types of warranties you can purchase with your AC installation: an extended parts warranty and an extended labor warranty. When you purchase a new AC, you will receive a parts warranty from the manufacturer and will likely receive a labor warranty from the contractor who installs your system. However, if you want to extend these warranties, it will increase the cost of your overall installation.
Labor costs- The more qualified the technician is, the more they will likely charge to install your AC system. However, paying less for an under-qualified or inexperienced technician could cost you even more in the future.
Signs You Need a New AC
Your AC is 10+ years old- In general, AC systems are designed to last 10-15 years. If your system is nearing or past the 10 year mark, it's time to start looking into replacing it.
Your AC needs expensive repairs- As a general rule of thumb, if you're facing repairs that are close to 50% of the initial cost of your AC system, it's time to replace your system completely. It doesn't make sense for you to invest that much money in an old AC system when you could put that money towards a completely new system.
You have high energy bills- If your AC bills are higher than usual and you haven't changed the temperature of your home significantly, it's probably time to replace your AC system. As your AC system ages, it becomes less efficient, which means it will require more energy (and higher bills) for your AC system to reach the temperature you've set.
How it works
Your 5-star Fort Myers AC installation from start to finish:
Schedule Installation

Contact us online or by phone (888)-853-5143 to schedule a time that works with your busy schedule. Before arrival, you'll get an email showing you the name and picture of the tech arriving.

Discuss comfort needs

Upon arrival, your HVAC Specialist will sit with you and discuss any comfort problems you've had and want corrected. We want our customers to be 100% satisfied - which is why we take the time to deeply understand your AC issue.

Measure

Your HVAC Specialist will then survey your home and calculate what size air conditioner you need. Meaning you'll have an air conditioner that fits your cooling needs like a glove.

Get options + pricing

You'll be presented with "Good", "Better", "Best" air conditioner options and prices for each. We service and install all makes and models of air conditioners- which is why we provide you with numerous options. Need financing? Ask about our financing options, available with approved credit.

Want to learn more about air conditioning installation cost factors? Read our blog article, "How Much Does it Cost to Install a Central Air Conditioner in Florida"?

Installation

We can install that day (if you sign the proposal by 1 PM) or the next day. Don't worry: We'll place drop cloths to protect your home. Also, we'll use a comprehensive checklist to ensure the quality of your AC installation.
SCHEDULE AC INSTALLATION
Customer reviews
See AC installation reviews from Southwest Florida
"

Very complete and professional"

" Rob came by today and gave us a quote on a new AC system. He was very complete and professional, unlike some of the other folks we talked with. He showed us areas that could improve our air quality and comfort level. Nice guy. Very trust worthy "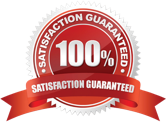 Our promise to you
Advanced 100% Satisfaction Guarantee
If you are not 100% satisfied with the air conditioner we installed within the 1st year, we will remove the equipment and refund 100% of your money.
Learn about our promises to you
Want a smarter air conditioner?
Ask about our smart thermostats, which give you precise, energy-saving control over your new AC.