Air Conditioning Services on Cypress Lake, Florida
5-Star AC & Air Quality Services in Cypress Lake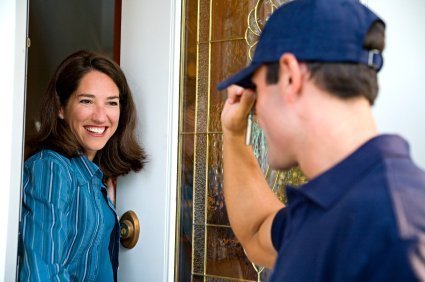 When it comes to your home's air quality or AC system, we know you deserve the very best service and equipment. At Advanced Air, that's exactly what we offer. Regardless of the repair or installation you need, we promise to provide you with the highest level of service and the highest quality of equipment. 
When you hire us, you also get:

A team of licensed pros, backed by 4.8 stars on Google ⭐⭐⭐⭐⭐
100% satisfaction guarantee—if you're not happy, you'll get your money back
On-time service—if we're late, your diagnostic is 100% free
Services we offer in Cypress Lake:
Don't see the service you need?
Contact us about your specific needs.
Cypress Lake Customer Story
Fixing a refrigerant leak
Problem: When Kat noticed that her AC system wasn't cooling her home, she decided to reach out to Florida's most experienced AC experts, Advanced Air. 
Solution: We sent our pro, John, to check out Kat's AC system and diagnose the issue. After a thorough assessment, John discovered that Kat's AC system was low on R410A refrigerant. If an AC system is low on refrigerant, it means there is a leak in the refrigerant line. John found the leak, repaired it and then refilled the system's refrigerant. Kat's AC was back up and cooling her home in no time. 
"

I absolutely love this AC company"

" I absolutely love this AC company! From the available high quality products, to the knowledgeable sales staff, the timely technicians and their independent knowledge, to the office staff such as Toni that keeps your appointment schedules and cares for your concerns! Thanks to the Team. "

Kat Swartz | Cypress Lake homeowner

|