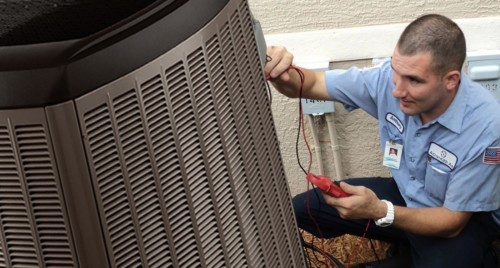 AC Repair in Fort Myers, FL and Beyond
Want a 5-Star AC Repair in Fort Myers?
Hire a 5-Star AC Company
Advanced Air has the most 5-star ratings of any AC repair company in Fort Myers, Florida. We are prompt, reliable and most importantly, respectable. Our professional techs make it their priority to provide you with the best AC repair service and solution that best fits your Fort Myers home. We will have your AC unit back up and running within a day. And yes - we offer emergency service for any unexpected breakdowns.
Schedule AC repair

Same-day service available
$70 Off Repairs
Price
Cost of an AC repair in Fort Myers:
Want an accurate AC repair cost? Get a diagnostic!
To determine the cost of your AC repair, we'll need to come to your Fort Myers home to find the problem first (diagnostic fee: $109).
SCHEDULE AC DIAGNOSTIC
Cost Factors
Part that's broken- The part that needs to be repaired or replaced will make the largest impact on the cost to repair your central AC. For example, if you need to replace a condensate pump, it will be a much cheaper repair than if you need to replace your evaporator coil.
Warranties- Most AC systems come with a parts warranty that lasts 10 years, and may cover the cost of the part that needs to be repaired. Most contractors also offer a labor warranty, so if a repair is needed, the labor cost will be covered by this warranty (the length of this warranty varies from contractor to contractor).
Pricing- Whether a technician charges by the hour or a flat rate will affect the cost of your repair. Generally, it's less expensive to hire a technician that charges a flat rate. This way, if the repair takes longer then expected you're still paying one, flat rate.
Quality of the technician- The more qualified or experienced a technician is, the more they usually charge for service. However, this isn't a cost factor you want to skimp on, since hiring an unqualified tech could cost you more in the long run.
Common AC Repairs
Replacing a compressor: $1350-$1800+ (depends on size of unit)
Replace the evaporator coil: $900-$1800+ (depends on size of unit)
Detect and repair a refrigerant leak: $225-$1,600+
Recharge refrigerant: $160-$400+ (depends on pounds of refrigerant needed)
Replacing a circuit board: $120-$600+
Installing a compressor hard start kit: $100-$250+
Replacing a capacitor or contactor: $90-$400+
Condensing unit fan motor replacement: $100-$300+
Condensate pump replacement: $90-$250+
How it works
Your Fort Myers AC Repair Done in 3 Easy Steps:
Scheduling your AC service

To schedule your AC repair contact us online or by phone (888)-853-5143 if you need an emergency service. We will work with your busy schedule to ensure its during a time that best fits you. Before arrival, you'll also get an email showing you the name and picture of the tech arriving.

Upfront Pricing

Once our HVAC technician arrives, they will investigate your AC unit, find the issue, and provide you with a price to repair your air conditioner BEFORE any work begins. No guessing. No surprises. No problem. We want our customers to be fully aware of their ac repair cost so they are not left worrying.

Want to learn more about air conditioning repair cost factors? Read our blog article, What's the Cost to Repair an Air Conditioner in Florida"?

Fixing the Issue

That SAME-DAY, your HVAC technician will repair your AC - and all you have to do is sit back and relax. Once the job is complete you will receive an email survey so we can know if you are 100% satisfied with our air conditioning service. If not, we will make it right on our time and fully refund you for the repair.
Schedule AC repair
Customer reviews
Check out our AC repair reviews, we insist!
"

Very considerate and helpful"

" My air conditioner wasn't working. He spent a lot of time to see if the warranty on our machine was still good. It wasn't. He gave me several options to choose from, He was very considerate and helpful. He came out right away-although it was late in the afternoon on a Friday. "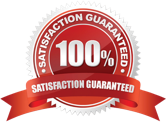 Our promise to you
Advanced 100% Satisfaction Guarantee
If you are not 100% satisfied with our repair within the 1st year, we will remove the parts we installed and refund 100% of your money.
Learn about our promises to you
Want to save 20% on your AC repair?
Ask about our CoolClub Agreement , which includes 20% discounts on repairs and much more.