AC Services in Fort Myers, Florida
5-Star AC Techs in Fort Myers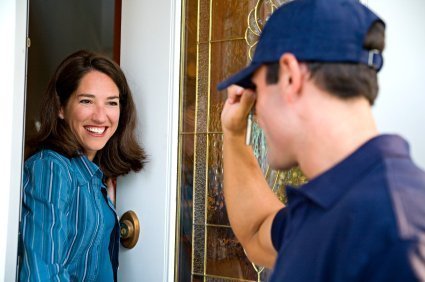 What's our secret to earning thousands of five-star reviews? The answer is simple: expert technicians, convenient scheduling, and competitive pricing. Scheduling service with us means high-quality workmanship and outstanding customer service every step of the way. The pros at Advanced Air are up for the task, no matter what type of HVAC services you need.
With us, you can expect:
Easy-to-understand pricing — there are no surprises here.
Experienced workmanship — we've been in business since 1989.
100% satisfaction guarantee — if you're unsatisfied, we'll refund you in full.
Services we offer in Fort Myers:
Don't see the service you need?
Contact us about your specific needs.
Customer story in Fort Myers, FL
Fixing a Broken Thermostat
Problem: When Kathy and her family moved into town, they discovered a problem with one of their new home's thermostats. She decided to give our pros a call.
Solution: We had one of our highly trained HVAC techs, Timothy, head out to Kathy's home. Even though it was a holiday weekend, Timothy was more than happy to show up for emergency service when she called that day. He completed a thorough assessment, diagnosed the issue, and quickly handled the repairs. Kathy and her family were impressed by Timothy's professionalism, expertise, and attention to detail while performing repairs. Before he left, Kathy told him she'd call to set up regular maintenance for their heating and cooling systems.
"

We so appreciated his workmanship and thoroughness!"

" We are brand new in town — just moved into our new home and had a problem with one of the two thermostats that we have. It was a holiday weekend and Timothy was able to come the same day of the call! We so appreciated his workmanship and thoroughness! Told him I would call to set up our maintenance program for our air conditioners/furnaces. "

Kathy J. | Fort Myers homeowner

|