Aeroseal Duct Sealing Services in Fort Myers and Beyond
Looking for 5-Star Duct Sealing Services in Fort Myers?
Hire a 5-Star Company
According to the U.S. Department of Energy, the average home loses up to 40% of conditioned air to leaky ductwork. That's a lot of air—and money—wasted every month. Our duct sealing services eliminate leaks in your home's ductwork, which means lower energy bills, higher comfort levels and improved air quality.
Schedule duct sealing

Same-day service available
$100 Off Duct Sealing
Price
Why Aeroseal?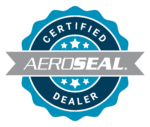 At Advanced Air, we only want the best for our customers, which is why we use Aeroseal's process and product. 
The benefits of Aeroseal include:
Completely sealed leaks- Unlike manual duct sealing which uses mastic tape, Aeroseal is an injectable sealant that seals leaks from the inside. This ensures that all leaks are completely sealed, and and won't reopen in the near future.
Sealed leaks in hard-to-reach areas: Small holes are the biggest cause of duct leakage. But it's impossible to reach all small, hard-to-reach holes by hand. Aeroseal technology, however, can detect and seal every small hole—even those in very hard-to-reach places.
100% assurance- The Aeroseal process uses a computer to detect and monitor leaks as they're being sealed. This ensures the job is done 100% correctly, the first time around. We'll even provide you with a before and after screenshot of your duct leakage, so you can see the difference that Aeroseal has made.
SCHEDULE DUCT SEALING
Benefits of Duct Sealing
Increased comfort- Sealing duct leaks prevents uneven temperatures throughout your home.
Energy Efficiency & Costs-  Zero leaks means zero wasted air and a more efficient system, saving you money in the long run.
Cleaner air- Sealing duct leaks prevents dust/debris from entering your HVAC system and circulating throughout your home.
Long-lasting results- Sealant has an expected life of 40 years...and if you have your ducts sealed with Aeroseal, your duct sealing is guaranteed for 10 years.
You may need your ducts sealed if you notice:
Higher-than-normal energy bills
Uneven temperatures (certain rooms are cooler/warmer than others)
Increased dust throughout your home
Increased allergy symptoms inside your home
A high-efficiency HVAC system that isn't saving you money
Featured Video
How Aeroseal Duct Sealing Works
How it works
You schedule your duct sealing

To schedule your duct sealing, you can contact us online or call us at (888)-853-5143. We'll work with you to find a time that works best for your schedule. On the day of your appointment, we'll send you an email showing you the name and picture of your tech. Our duct sealing process typically takes 4-6 hours (we start most jobs around 8:30 AM).

We prepare & test your ductwork

Once we arrive, we start by identifying and locating the leaks. We do this by blocking all registers with foam plugs to force air out of the leaks. Then, we use the Aeroseal machine to  perform a leakage reading. This leakage reading tells us the exact amount of leakage in your ductwork. The average home's duct leakage is usually around 25-40%. 

We seal and measure

Once we've determined where the leaks are, we inject the patented aerosol sealant into your ductwork. The aerosol particles seal holes and cracks from the inside of your ductwork. We also monitor this entire process via a computer to ensure it's done correctly and to get realtime updates as leaks are closed. 

You start saving money

Once your ductwork is sealed, you'll notice the results as soon as your turn your HVAC system back on. You should notice an even temperature throughout your home, reduced energy bills and less dust and debris circulating around your home. 
Schedule duct sealing
Customer reviews
See duct sealing reviews from Southwest Florida
"

...very friendly and professional"

" Jordan was very friendly and professional. He knew exactly what he was doing and got the job done in no time. I would highly recommend him and would gladly use him again. Thank you guys for your honesty, your professionalism and your advice. I will continue using Advanced Air for all of my current and future needs. "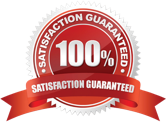 Advanced 100% Satisfaction Guarantee
If you are not 100% satisfied with your duct sealing within the 1st year, we will refund 100% of your money.
Learn about our promises to you