Air Conditioning Services in Marco Island, Florida
Marco Island's 5-Star HVAC Techs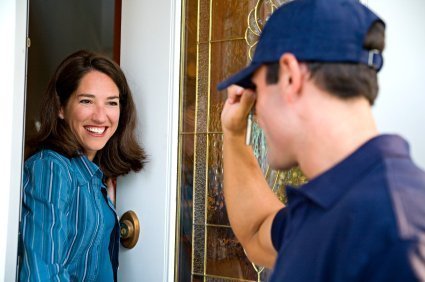 If you need a cooling or heating repair or installation, you want a 5-star team to do the job. When you hire Advanced Air, that's exactly what you'll get. With over 30 years of experience serving Florida homeowners, we are the team to call. 
When you hire us, you also get:

A team of licensed pros, backed by 4.8 stars on Google ⭐⭐⭐⭐⭐
100% satisfaction guarantee—if you're not happy, you'll get your money back
On-time service—if we're late, your diagnostic is 100% free
Services we offer in Marco Island:
Don't see the service you need?
Contact us about your specific needs.
Customer Story in Marco island
Unclogging a Blocked Condensate Line
Problem: When Neil noticed that his AC wasn't cooling his home, he decided to call Advanced Air. 
Solution: We sent one of our pros to check out Neil's AC system and make any necessary repairs. After assessing the unit, our tech discovered that there was a clog in the condensate line. This clog caused the float switch to turn the system off, to prevent water from overflowing and causing damage to Neil's home. Clearing a condensate line is a quick fix, and is generally covered under a maintenance plan. So, we suggested that Neil sign up for routine maintenance, which would cover this repair and hopefully prevent this kind of issue in the future. Neil agreed, and our tech cleared the drain line and got the system back up and running.  
"

But with one call to Advanced Air everything was back up and running cold in no time."

"  I came home on a Sunday evening to a boiler room instead of my nice cool house. I tried everything to get the A/C to blow cold air again but to no avail. I tried calling other companies in the past but they tell you to wait until Monday. I couldn't wait. No A/C in Florida is intolerable. But with one call to Advanced Air everything was back up and running cold in no time. They handled the whole thing quickly and professionally. I highly recommend them. Completely satisfied. "

Neil M. | Marco Island homeowner

|