How Much Does It Cost to Install a Whole-House Air Purifier in Southwest Florida?
July 18, 2022
You work hard to keep your home clean, but what about the air you breathe? Homeowners breathe in invisible particles of dust and other substances daily. The EPA has stated that indoor air quality can have 2-5x more pollutants than outdoor air.
The most efficient way to eliminate those particles is to install a whole-house air purifier, but what will that cost?
Whole-house air purifiers in Florida cost between $300 and $4,500. The average is around $999.
The cost of installing a whole-house purifier depends on a variety of factors, including:
The type of air purifier you install
Modifications to your home
The contractor you hire
We'll provide a deeper analysis of each factor to help you select the right type of air purification system for your Southwest Florida home.
---
Need a Quote for Whole-House Air Purification?
If you live in the Southwest Florida area, you can trust Advanced Air to provide competitive air purifier costs on the most efficient systems available. We'll provide professional recommendations to guide you toward the right air purifier for your home. Our air purification installation services are fast, friendly, and safe.
---
Type of Air Purifier You Install
When you think about air purifier cost, you're most likely considering the cost of the equipment. The type of system you choose can make a significant cost difference. Each option works differently, so let's go over your options and look at your potential cost.
Media Filter
Media filters are your most cost-effective option for a whole-home air purifier in Florida.
A media filter works much like a standard air filter and must be changed regularly. However, it's made of deeply pleated paper designed to trap smaller particles like pet dander, dust, and other indoor air contaminants. Media filters provide greater protection from various allergens that contribute to asthma and allergic reactions like coughing and sneezing.
Technicians install media filters in the air handler of your existing HVAC system. This way, the air purifier can push clean air throughout your home without needing smaller units in every room.
UV Light
UV lamp installations are a bit more expensive than media filters, but they protect against a different type of household air contaminant.
Have you ever seen a single-room air purifier with a blue light illuminated from the top? That light releases short-wave ultraviolet light (UV-C) to eliminate mold, viruses, bacteria, and other microorganisms from the air you breathe.
The UV lamps installed into your HVAC system will kill germs and viruses as the air moves through your system. A whole-home system prevents the need to buy multiple portable air purifiers to cover your entire home.
Dehumidifier
Dehumidifiers are the more costly whole-home air purification system, but they do more than remove allergens from the air. They remove humidity from the air, eliminating moisture that may otherwise contribute to mold, mildew, and bacteria growth.

You'll still need a good filter in your home to remove dust particles, pet dander, and other contaminants. Many homeowners double up on air purifiers to enjoy cleaner air and install a whole-home dehumidifier and a good media filter or UV light.
Modifications to Your Home
Sometimes, modifications to your home are necessary to ensure that the air purifier works. Any home modification can increase the overall cost of an air purifier installation.
For example, a contractor will check your ducts for damage if the selected air purifier installs directly into your existing HVAC system. They may need to repair or replace your ducts to ensure the air purifier can operate efficiently, which will increase your overall cost. Or you might need to add an electrical outlet or upgrade your electrical system to accommodate a UV lamp or whole-home humidifier.
The Contractor You Hire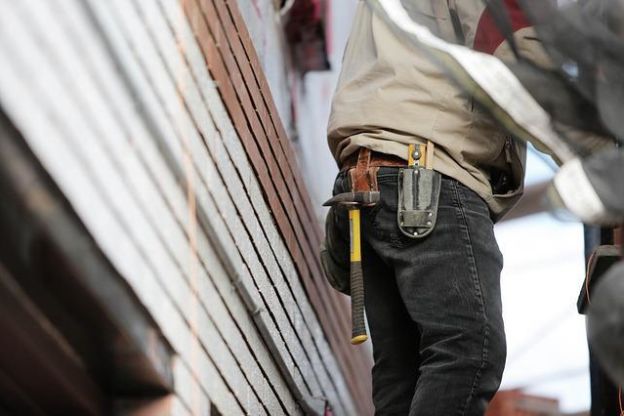 The final factor in your total air purifier cost is the contractor you hire for the job. More experienced contractors will charge a bit more in labor, but you're paying for their expertise and professionalism. You're paying for years of experience and extensive training on and off the job. Less experienced contractors may charge less, but they also won't provide the same level of customer service or overall quality.
At the very least, you should expect your contractor to have significant experience with HVAC and air purifier installations. They should provide upfront quotes with no surprise price increases after the installation begins.
---
Need an Honest, Upfront Quote for Whole-House Air Purifier Installation? Call Advanced Air.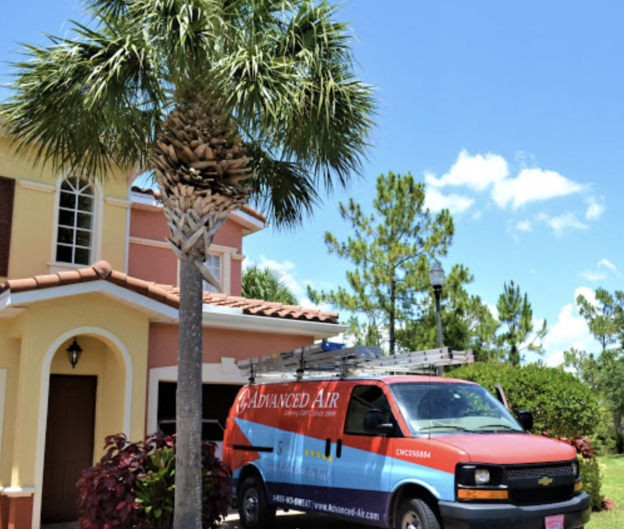 When you hire Advanced Air for air purification services, our mission is to make your home air as pure as possible while ensuring your peace of mind. We provide a wide range of efficient systems at competitive prices to choose from. After our installation, we're committed to our 100% satisfaction guarantee, as proven by our thousands of 5-star reviews.
---
Similar Articles: