Benefits of Regular Maintenance For Your HVAC System
May 10, 2023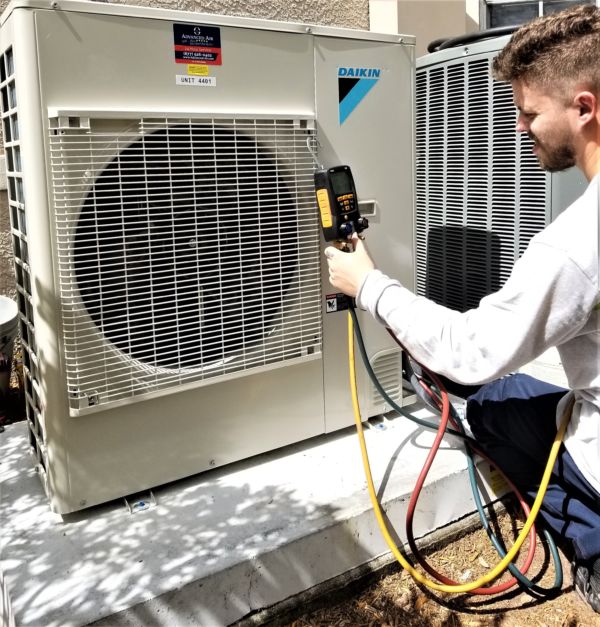 Florida homeowners know how important a reliable HVAC system is for year-round comfort. As temperatures rise in the spring, your air conditioning unit becomes an essential part of keeping your home cool and comfortable.
That said, if you neglect regular maintenance, your HVAC system can break down when you need it the most. Worse, you may endure costly repairs. So, to help you save money and ensure maximum comfort, let's discuss the key benefits of regular HVAC maintenance in Florida:
Greater comfort
Enhanced energy efficiency
Extended lifespan
Improved indoor air quality
Peace of mind
We'll also share some HVAC maintenance tips and discuss whether HVAC maintenance plans are a worthwhile investment.
---
Want to ensure that your HVAC system is running smoothly and efficiently year-round?
Join Advanced Air's maintenance plan! You'll receive annual HVAC tune-ups to help prevent breakdowns and save money on energy bills. Plus, you'll receive priority service, discounted repairs, and no overtime charges. Visit our maintenance plan page or call us at (888) 853-5143 to learn more.
---
HVAC Maintenance Tips
There are some easy HVAC maintenance tips that any homeowner can do to keep their system running smoothly. One simple tip is to regularly change or clean air filters, which can help improve air quality and prevent strain on the system. Another easy task is to clean the outdoor unit, removing any debris or dirt that may be obstructing airflow. Homeowners should also check the thermostat regularly to ensure that it is working properly and set to an appropriate temperature. Additionally, sealing any air leaks in the home can help prevent energy waste and reduce strain on your HVAC system.
Enhanced Energy Efficiency
In Florida, our hot and humid climate means your HVAC system is working hard to cool your home for most of the year. Over time, your AC unit will accumulate dirt, dust, and debris that can impede airflow, making your system work harder to cool your home. By scheduling maintenance in the spring, a professional technician can clean the condenser coils, check and refill refrigerant levels, and replace air filters to ensure that your AC unit is working as efficiently as possible. This, in turn, will help you save money on cooling bills.
The same is true in winter when you're running your furnace or heat pump to keep your home warm. Through routine maintenance, a professional technician will inspect, clean, and lubricate key parts to ensure everything is working as efficiently as possible. As a result, you'll save on heating bills.
Extended Lifespan
Your HVAC system is a significant investment, and you want to ensure that it lasts as long as possible. Regular maintenance can help extend the lifespan of your system by identifying and addressing potential problems before they become major issues. This can help you avoid costly repairs or even a full system replacement, saving you money in the long run.
As a bonus, annual maintenance will keep your equipment warranties valid, which can help you save on repair costs if needed. Major (and expensive!) components like your AC's compressor are often covered.
Improved Indoor Air Quality
In Florida's warm and humid climate, indoor air quality can be a major concern for homeowners. High levels of indoor air pollutants such as mold, mildew, and dust can contribute to respiratory issues and other health problems. The good news is that HVAC maintenance can help. By changing air filters and removing debris from the system, your family can breathe easy with a healthy and comfortable home.
Greater Comfort
Well-maintained HVAC systems help to provide more consistent temperatures and airflow throughout the home. This means that homeowners can enjoy a more comfortable living environment, without having to constantly adjust the thermostat.
Consistent temperature is especially important on the hottest days of the year, when your AC is working harder than usual. Not to mention your sleep quality, which is directly related to the temperature and humidity.
Are Maintenance Plans Worth It
Overall, HVAC maintenance plans can be a worthwhile investment for homeowners. Let's explore some of the top reasons why:
Energy Efficiency: A well-maintained HVAC system uses less energy to heat or cool your home. With annual or twice-a-year maintenance visits, your HVAC system will operate more efficiently, which can lower your energy bills.
Maintain valid warranties: Did you know that many manufacturers require annual maintenance in order to keep your parts warranty valid? With a maintenance plan, you'll never have to worry about missing a tune-up and accidentally voiding your warranty.
Priority Scheduling: Some HVAC maintenance plans offer priority scheduling to plan members. This means that if your system breaks down and you need repairs ASAP, you'll receive faster service than non-members, thereby reducing downtime and inconvenience.
Cost Savings: Many HVAC maintenance plans offer discounts on repairs, replacement parts, or other services. This can help you save money over the lifespan of your HVAC system.
Loyalty Credits: Some companies offer loyalty credits to plan members. For every year that you're a plan member, you'll receive a credit toward a new system.
Not every company offers the same type of plan, so it's important to do your research and find out what's included.
---
Looking for a comprehensive HVAC maintenance plan in Southwest Florida?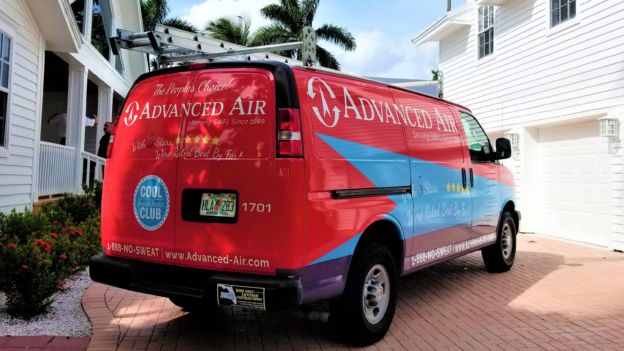 Don't wait until you have a problem with your HVAC system to schedule maintenance. Contact Advanced Air for honest prices and trusted HVAC maintenance from skilled technicians. With over 30 years of experience, we guarantee that you will be 100% satisfied with our work. Plus, we provide convenient scheduling to work around your busy calendar. Contact us below and see why so many Southwest Florida homeowners have awarded us 5-star ratings!