Air Conditioning Services in Punta Gorda, Florida
5-Star AC & Air Quality Techs in Punta Gorda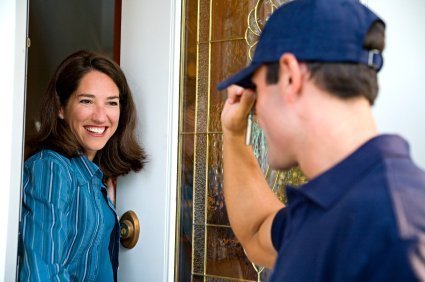 When it comes to your home's cooling system or air quality, don't settle for second-best service or equipment. At Advanced Air, we pride ourselves on delivering the very best service and highest quality of equipment to every single Punta Gorda homeowner. Don't believe us? Our commitment to customer service is backed by over 4,000 5-star reviews we have from other Florida homeowners.
Plus, when you hire us, you get:
A team of licensed pros, backed by 4.8 stars on Google ⭐⭐⭐⭐⭐
100% satisfaction guarantee—if you're not happy, you'll get your money back
On-time service—if we're late, your diagnostic is 100% free
Services we offer in Punta Gorda:
Don't see the service you need?
Contact us about your specific needs.
Customer story in Punta Gorda
Replacing a Neglected AC System
Problem: When Chuck bought a home in Florida, he noticed that the current AC system had been neglected for years and could break down at any moment. Chuck had a specific idea in mind of the type of AC system he wanted for his home. Having recently moved from the North, Chuck wanted a system that could keep his home cool, while still remaining energy-efficient.  Chuck reached out to us with this specific request and we sent a few of our pros to his home to take a look at his current system. 
Solution: We took a look at Chuck's existing AC system and decided that a Trane XV20 system with a Hyperion Cabinet (including surge protection) would be the best option. Our pros, Jeff, Donovan and Bill discussed their findings with Chuck, along with a quote for the work that needed to be done. Chuck needed some time to consider what he wanted to do, and called several times to ensure that he was getting the right solution for his home. Once Chuck agreed to the quote, we sent a few of our techs to install Chuck's new system, and we completed the install that same day. 
"

They responded within hours to every request and answered every question"

" This is an excellent company to work with. Jeff came out, looked at the house and the old equipment, performed all the calculations and provided a quote the same day. I called them numerous times to make selection changes and get another quote. They responded within hours to every request and answered every question. While their prices are not the lowest they are average but their service and professionalism is outstanding. They arrived on install day right on time, cleaned up after themselves and were finished early. I can't say enough good things about their sales and service teams. The overall format and itemized parts list of the quotes, their attention to detail, prompt responses and professionalism are what convinced me to choose them for my AC replacement project. "

Chuck U. | Punta Gorda homeowner

|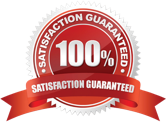 Our promise to you
Advanced 100% Satisfaction Guarantee
So if you're not 100% satisfied with our work, you'll get 100% of your money back.
Learn about our promises to you