Air Conditioning Service in Port Charlotte, Florida
Looking for 5-Star HVAC Service in Port Charlotte?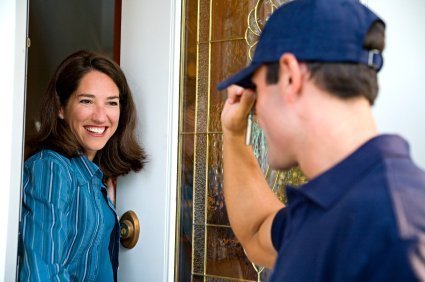 If you're looking for an HVAC repair or replacement you can count on, we're the team to call. When it comes to the service we offer Port Charlotte homeowners, we don't settle for anything short of 100% satisfaction. 
When you hire us, you also get:

A team of licensed pros, backed by 4.8 stars on Google ⭐⭐⭐⭐⭐
100% satisfaction guarantee—if you're not happy, you'll get your money back
On-time service—if we're late, your diagnostic is 100% free
Services we offer in Port Charlotte:
Don't see the service you need?
Contact us about your specific needs.
Customer Story in Port Charlotte
Replacing an Old AC System to Maximize Efficiency
Problem: When Port Charlotte homeowner, Chuck, moved to Florida from the North, he wanted to find a system replacement that would maximize efficiency and keep his home between 72-74 degrees. Chuck requested we provide quotes on some systems he was already looking at as well as provide recommendations for different equipment. Additionally, the duct work needed to be inspected for leaks and repairs made as needed. 
Solution: We sent our team of pros, Bill, Jeff and Del to check it out. After assessing Chuck's home and current system, our expert techs assembled multiple quotes and took the time to explain their recommendations. Ultimately, Chuck decided to move forward with a Trane heat pump, complete with a Hyperion Cabinet and surge protection, which our team of pros installed. 
"

I can't say enough good things about their sales and service teams"

" I can't say enough good things about their sales and service teams. The overall format and itemized parts list of the quotes, their attention to detail, prompt responses and professionalism are what convinced me to choose them for my AC replacement project. "

Chuck U. | Port Charlotte

|