Best Temperature for Sleep in Florida
February 09, 2023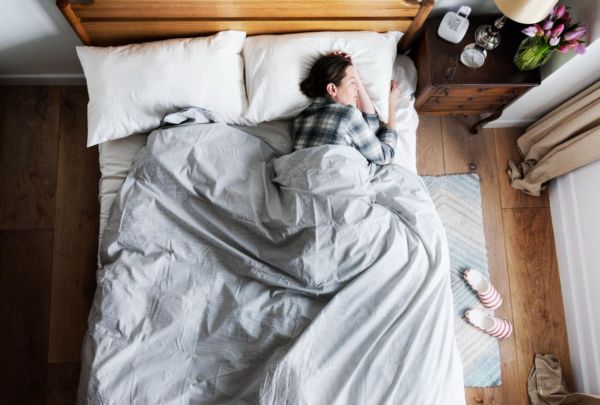 A well-rested household helps everybody function better at work and school and enjoy their daily lives. Sleep quality is directly related to the temperature and humidity in your bedroom. For adults, a bedroom temperature that's too high can result in poor sleep quality. Research has also found health risks for babies who sleep in too-warm rooms.
Since air conditioners not only cool but also dehumidify, they can help keep your house at a comfortable temperature at night. You'll also want to consider poor indoor air quality's impact on your sleep. In this blog, we'll cover the following:
The best temperature for sleep
The benefits of a programmable thermostat
How humidity affects sleep
Ways to improve indoor air quality
---
Get Better Sleep Tonight With Advanced Air
For over 30 years, Advanced Air has been known for our prompt same-day AC repair and indoor air quality services in the Southwest Florida area. Our reliable HVAC and air quality experts will resolve the temperature, humidity, and pollutant issues that keep your household awake. And we'll always provide you with an upfront quote before any work starts.
Call us at (888) 853-5143 to see why we have over a thousand 5-star reviews!
---
The Best Temperature for Sleep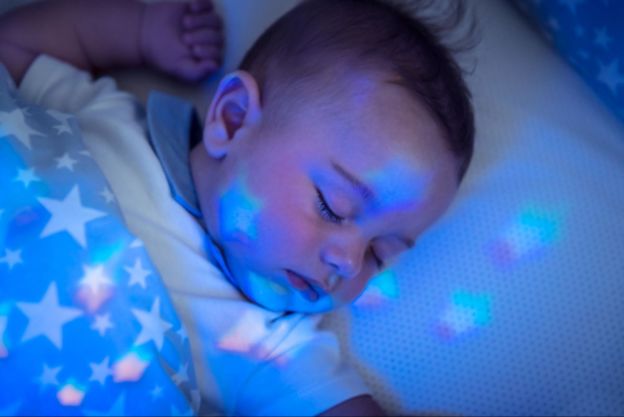 The best temperature for sleep depends on the person. But, the ideal temperature is 75° Fahrenheit for adults and babies. Most babies can regulate their body temperatures almost as well as adults by 11 weeks old.
The Benefits of a Programmable Thermostat
A programmable thermostat is one of the best options to keep your home comfortable for sleep. You can set specific temperatures for certain hours, keeping the house a little warmer during the day to save money on utilities and turning down the temperature at night.
Another benefit of a programmable thermostat is that you can set it to run a bit warmer when you are away from home for longer periods, such as when you go on vacation. You can save on utilities by elevating the temperature slightly when you're gone. Some people turn off their AC whenever they leave the house, but this isn't a good idea. Florida's hot, humid air is perfect for mold and mildew growth. Not to mention that your air conditioner has to strain itself when it's turned back on to reach your desired temperature. An overworked air conditioner can break down on you, which will definitely not help you sleep better.
How Humidity Affects Sleep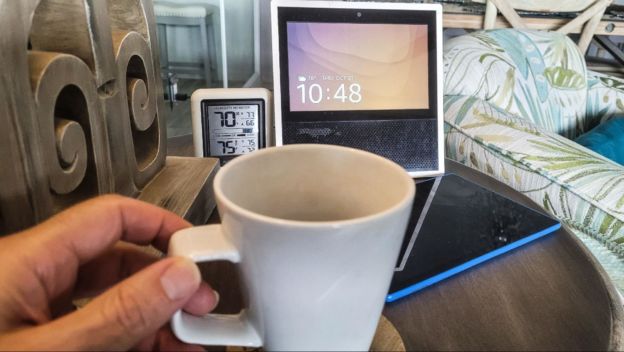 The humidity in Florida is usually on the higher side (between 75-90%), and a room with high humidity will feel ever warmer. You'll likely toss and turn all night. The ideal humidity level for Florida homes is between 45% to 55% relative humidity.
Some people use a dehumidifier to remove excess humidity. You'll also want to ensure that your air conditioner is in good working condition with a tune-up, as it should be able to help dehumidify your home.
Ways to Improve Indoor Air Quality
The air quality in your room also has an impact on sleep quality. Dust particles in the air can trigger asthma attacks or trouble breathing in some people. They may also cause allergy flare-ups. There's also a chance that poor air quality can spread mildew, mold, viruses, and bacteria.
Taking care of your HVAC system and ductwork can address many issues while extending the air conditioner's lifespan.
Change Your Air Filter
An AC's air filter removes some of these harmful particles. So, it would be best if you changed it at least every 30-60 days when it gets clogged, or else it won't be able to remove more particulates from your air.
Duct Cleaning
Even though air ducts push air out, it's still possible for some dust and other debris to collect in them. Once this happens, those particles circulate throughout your house. Having the ducts cleaned by a professional helps to ensure that the air in your home is as clean as possible, which can help with your overall health and sleep quality.
Duct Sealing
Duct sealing ensures the HVAC system is functioning optimally and reduces the chance of harmful particles blowing into your home. Also, cool air escapes when you have holes or defects in air ducts, resulting in a warm bedroom and increased utility costs.
---
Sleep Well Tonight With Advanced Air's AC and Air Quality Services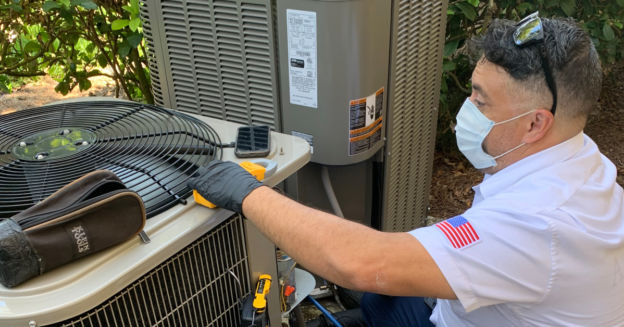 ---
Similar Articles: