How to Find the Best AC Installer in Florida
March 25, 2019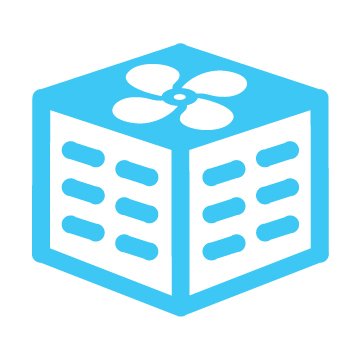 If you're a Florida homeowner considering a new AC unit, you likely want to know how to find the best AC installer in Florida.
Our suggestion for finding a quality installer is to ask yourself the following questions:
What kind of guarantees and warranties do they have?

Are they licensed and insured?

Do they have good reviews?

Will they provide a written estimate?

Do they offer 24/7 service?
Below, we'll break down why these questions matter and what answers you should be looking for to find the best AC installer in Florida.
Ready to install an AC unit now? Our team of experts can help! Learn more about installing an AC unit or…
Question #1: What kind of guarantees and warranties do they have?
When trying to decide on an AC installer, it's important to evaluate the guarantees and warranties that the company offers.
The last thing you want is to spend money investing in a new AC unit only to have issues with it 6 months down the road.
We suggest looking for...
At least a 1-year labor warranty

At least a 10-year parts warranty

A 100% satisfaction guarantee
When you're making a big investment, like a new AC unit, you want assurance that it's going to be installed properly and that if there are any issues, they will be taken care of without any additional cost to you.
For example, our satisfaction guarantee states that if you are not 100% satisfied with the air conditioner we installed within the 1st year, we will remove the equipment and refund 100% of your money.
Question #2: Are they licensed and insured?
Essentially, ensuring that a contractor has a license and insurance protects you physically and financially. How?
Liability: If there is an injury or accidental damage when your AC is being installed, insurance will protect a homeowner.
Safety: Your HVAC equipment is expensive and sometimes dangerous. Ensuring that a contractor is licensed means that you know whoever is installing this expensive equipment is trained appropriately.
Warranty: Most AC warranties require that your system is installed by a professional. If you want to keep your warranty from being voided, you should ensure that the contractor who installs your unit is licensed and insured.
Compliance: Hiring a contractor with a license guarantees that the contractor will obey local codes, saving you money when it comes time to sell your home.
You can check for a contractor's or company's license on their website or on the Better Business Bureau's website. Any company that is listed on the BBB has a verified license and insurance.
Question #3: Do they have good reviews?
Reviews are important when trying to find a quality AC installer in Florida. The last thing you want is to invest money in installing a new AC unit only to have a poor customer experience or sloppy work done.
Doing your due diligence on a company before you hire them will be worth your time in the long-run.
You can check customer reviews on sites like:
Our advice would be to not only look for how many positive/negative reviews there are, but what exactly is being said.
Did the technician show up late? Did they incorrectly install or repair something? Did the company take the time to respond to those negative reviews and rectify the situation if possible? These are all important considerations when choosing a company.
Everyone makes mistakes from time-to-time, but if a company shows that they are willing to fix the situation, this typically means they are committed to their customers and will provide quality service.
Question #4: Will they provide a written estimate?
You should only hire a company who will provide a written estimate after coming to your home and assessing your current system and cooling needs.
Why?
A written estimate protects you from any surprise fees or costs that a contractor may try to tack onto your installation.
When asking for a written estimate, you should make sure it includes:
Overview of the project

Materials needed

Due dates (project and payment)

License and insurance number

Warranty information
A home assessment ensures you are installing the right-sized unit for your home. There are many factors that determine the size of AC unit you need for your home, and over- and under-sized units can cause serious long-term issues.
Some contractors will make a generalized estimate about what size AC unit you need based on the square footage of your home; however, this is a very inaccurate estimate.
You want to ensure that any contractor you hire will come to your home and perform an assessment of your system and cooling needs, called a load calculation. This will ensure that you are getting an accurate sizing estimate for your new AC system.
Question #5: Do they offer 24/7 service?
While you probably don't need 24/7 service for your AC installation, hiring a company that offers emergency service is a good idea.
This way, if there are issues with your AC down the road (or you have another HVAC issue), you can be sure that this company will be there whenever you need them.
Ready to have a new AC unit installed? Hire our qualified Florida techs!
At Advanced Air, we promise 100% customer satisfaction — always. Our professional techs will always provide respectful and punctual service and will ensure that you are completely satisfied with your AC installation. If you aren't, we'll give you 100% of your money back.