How Much Does It Cost to Install a Central Air Conditioner in Florida?
May 21, 2020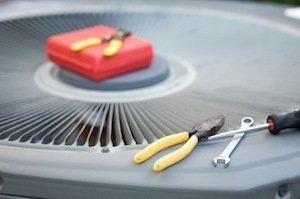 Installing a central air conditioner in Florida can cost anywhere from $4,500 to $6,500 with the average price around $5,500.

That being said, there are a variety of factors that will impact the cost to install your central AC, including:
The company or contractor you hire

The efficiency level you choose

The size of the AC system you need

The brand you choose

The warranty you select
To help you determine whether your installation will ring in at the high or low end of the above price range, let's look at some of these factors in more detail.
---
If you're in a rush and would rather have a professional help you determine how much a new AC will cost to install in your home, reach out to us! We have years of experience helping Florida homeowners pick out and install their new AC systems, so we'll be sure to point you in the direction of a system that works for your home and budget. Learn more about our central AC installation services or…
---
Factor #1: The contractor you hire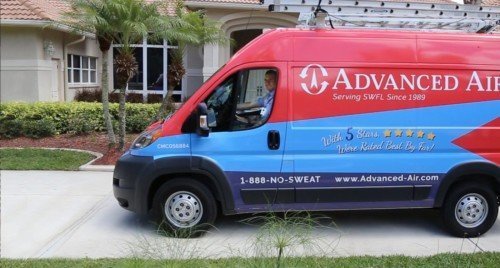 The bottom line? Higher-quality contractors often come with higher upfront prices but can save you money in the long-term.
We know everyone wants to save money, especially when it comes to big-ticket items like a new AC system. BUT, hiring a contractor just for their low prices can quickly backfire. If they're not thorough and knowledgeable, they can cost you thousands in repairs and monthly cooling costs.
For example, if a contractor installs an AC unit that is too large for your home, your AC will constantly short-cycle (run for short bursts then turn off). And that can shorten the lifespan of your unit, cause expensive damage, and leave your indoor humidity levels sky-high.
So, how do you find a quality contractor that won't break the bank? Our suggestion would be to get estimates from several contractors and go with someone who:
Is licensed and insured in the state of Florida

Has been in business for at least 5-10 years

Has a physical office they operate out of (versus a truck)

Offers written estimates

Can provide referrals from past/current customers

Will perform a Manual J load calculation (this is an assessment that will help a technician correctly size your AC)

Will install your new AC as well as dispose of your old AC
Cost Factor #2: AC Efficiency
The more efficient an AC system is (the higher the SEER rating), the more expensive it will be upfront.

So what exactly is "SEER"?
SEER stands for Seasonal Energy Efficiency Ratio and measures how efficiently your AC can cool your home. Modern air conditioners range from SEER 13 to 25.
While a higher SEER AC is more expensive to install, it'll be more efficient and can save you money in monthly cooling costs.
That being said, don't feel pressured to buy a unit with the highest SEER possible. Most units with a SEER of 14 to 16 are highly efficient without a ridiculously high price tag.
Cost Factor #3: AC Size
For the most part, the larger the AC size, the more expensive it will be.

ACs are sized in two different ways:
1. "Tons" or tonnage. Tonnage measures how much heat the system can remove from your home in one hour. The higher the tonnage, the more heat the air conditioner can remove. For the most part, residential air conditioners can be sized anywhere from 1 to 5 tons.
2. British Thermal Units (BTUs). BTUs also measure how much heat the system can remove from your home in one hour. Residential AC's are sized between 12,000 and 60,000 BTUs.
Here's a chart that can help you compare BTUs to tonnage: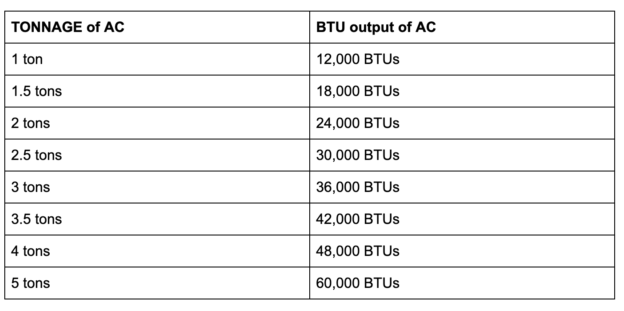 So, how do you know what size AC you need?
When it comes to the size of your AC system, you don't get to choose.
Remember, the contractor you hire should perform a Manual J calculation to determine the size of AC you need. A Manual J Load calculation will take into account a variety of factors including:
Climate you live in

Quality and type of insulation

Type of flooring you have

Size and layout of your home

Number of people living in your home

And much more
Beware of contractors who use rules-of-thumb to size your AC, such as only taking into account the square footage of your home. This can lead to incorrect sizing. And like we mentioned earlier, getting an AC that is too big (or too small) will be expensive in the long run. It's better for you to inv
Cost Factor #4: Brand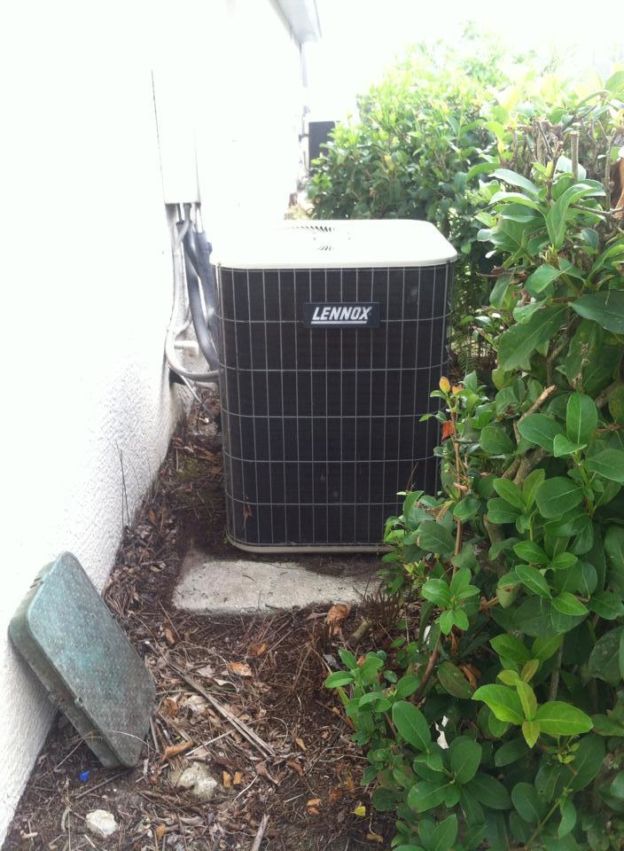 As with most products, bigger, well-known AC brands usually come with a higher price tag. Some of the bigger AC brands include:

Daikin

Trane

Goodman

Lennox

York

Carrier
So, do you have to stick with big brands? Well, no. There are some small differences between HVAC manufacturers. For example, one might have a quieter compressor while another might advertise units with a higher SEER rating. But, at the end of the day, the contractor who installs your AC unit has a lot more to do with your overall satisfaction than the brand you choose. So our suggestion for those on a budget is to go with a lower-priced brand but don't skimp on contractor prices.
Cost factor #5: The kind of warranty you purchase
Longer warranties usually make the overall installation price higher but could end up saving you quite a bit of money in the long-run. Usually, a company or contractor will offer 2 types of warranties:

Manufacturer's warranty (covers faulty equipment and parts)

Contractor's warranty (covers labor costs for any faulty work done during the installation)
Manufacturer's warranties are always built into the price of the unit and can last anywhere from 2 to 10 years. However, a contractor's guarantee will vary depending on the company. If you're getting installation quotes, ask about the labor warranties each contractor offers and what it covers so that you can make an informed decision.
Need a quote on your Florida AC installation?
---
Similar Articles: