What's the Cost to Repair an Air Conditioner in Florida?
April 09, 2020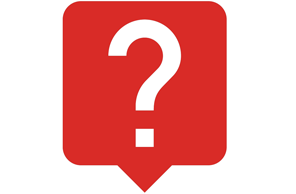 So your home's air conditioner is busted and your first question is, "How much will a repair cost me?"
In Florida, the cost to repair an AC ranges from $160 to $1,800+. On average, most homeowners pay around $550 for a repair.
We know—that's a pretty big price range. Wondering why the cost can vary so much?
The cost to repair an AC can vary depending on several factors, including:
What's wrong with your AC

Your AC warranties

The age of the air conditioner

The contractor you hire
Of course, without having a technician visit your home and inspect your broken AC, it's impossible for us to give you an accurate estimate here. But to give you a better idea of what your repair could cost, we'll dive deeper into each of the factors listed above.
Need a fast and reliable AC repair? We can give you an honest, upfront quote—no strings attached.
Cost factor #1: What's wrong with your AC
An air conditioner is a complicated piece of equipment, made up of several electrical and mechanical components. Some of these components are more expensive to repair or replace than others.
The part(s) that needs to be repaired or replaced will largely determine the overall cost of the repair.
To give you a better idea of what certain repairs cost, we've compiled a list of some common AC problems and their associated costs:
Replacing a compressor: $1350 to $1800+ (depends on the size of AC)

Replacing the evaporator coil: $900 to $1800+ (depends on the size of AC)

Detecting and repairing a refrigerant leak: $225 to $1,600+

Recharging refrigerant: $160 to $400+ (depends on the amount of refrigerant needed)

Replacing a circuit board: $120 to $600+

Installing a compressor hard start kit: $100 to $250+

Replacing a capacitor or contactor: $90 to $400+

Condensing unit fan motor replacement: $100 to $300+

Condensate pump replacement: $90 to $250+
To determine which part of your AC system needs to be repaired or replaced, you'll need to have a licensed HVAC professional come and diagnose your system.
Cost factor #2: Your AC warranties
When you (or the previous homeowner) purchased your AC, it likely came with two types of warranties:
A parts warranty from the AC manufacturer

A labor warranty from the contractor who installed the AC system
Let's look at these warranties in more detail below.
Manufacturer warranty
A manufacturer warranty typically lasts 5 to 10 years and covers the cost of replacement parts in that timeframe.
However, when it comes to your parts warranty, you'll want to keep 3 things in mind:
The manufacturer warranty may not cover the particular broken part, so read the warranty carefully.

Your warranty will be void if you have not had a professional maintain your AC annually, or if you didn't register your AC with the manufacturer to begin with.

Don't assume that your AC contractor will check your warranty. Find out by calling the manufacturer's customer support number with the model number, serial number, and date of installation.
Labor warranty
If you've had the AC repaired recently, you may have a labor warranty that covers replacing the part that's broken now.
For example, let's say you had a technician replace the fan motor less than a month ago, and it's broken again. You may have a labor warranty on that part. In that case, the contractor who did the repair will waive the cost of labor when they fix the fan motor again.
Cost factor #3: The age of the air conditioner
Older air conditioners may require expensive replacement parts because they are harder to find.
An example of this would be R-22 refrigerant, which was used in air conditioners made before 2010. As of 2020, this refrigerant is being phased out, which means it is very expensive because of its scarcity.
Additionally, ACs usually only last 8-10 years in Florida, so repairing an older air conditioner is just delaying the inevitable.
If you're facing an expensive repair and your AC is old, it may make more sense to replace your AC altogether. Doing so will likely save you more money in the long run because you won't waste money on a dying system. Plus, a new AC will be more energy-efficient, which can cut down your monthly energy bills.

Cost factor #4: The contractor you hire
When you look for an AC repair contractor, you should consider two things:
How the contractor charges for a repair (hourly billing vs fixed-rate price)

The quality of the contractor
Hourly billing vs fixed-rate price
AC contractors charge for their services in one of two ways:

Hourly billing: The technician will give you an estimate for how much the repair will cost, but you won't know the exact cost until the job is done. In which case, a job that takes longer than expected will cost more.

Flat-rate price: Once the technician diagnoses the problem, they can give you a price upfront. With flat-rate pricing, no matter how long the repair takes, you'll pay the quoted upfront price.
Before you hire a contractor, make sure you ask which pricing method they use so you know what to expect.
The quality of the contractor
A high-quality, experienced tech will cost more than a low-quality, inexperienced tech. No surprise there.
While you may be tempted to hire the cheaper contractor, keep these issues in mind:
A cheaper contractor may use low quality, off-brand parts, which could quickly cause your AC to break down. And if they didn't offer a labor warranty, you'll pay way more in the long run for the multiple repairs. Not to mention you'll pay the price of taking your time to call and wait around for a technician to arrive over and over again.

A cheaper contractor may try to get you with a bait and switch. In other words, the technician will sell you on the cheap repair but then say, "Looks like you need a new system," when you actually don't.
So, how do you find a high-quality AC repair contractor?
To find a high-quality AC repair contractor, look for one that has...
Good customer reviews. You can visit sites such as Better Business Bureau, Google and Facebook to see what customers are saying about a particular contractor.

Proof of insurance and a contractor's license. This means the contractor can legally repair your air conditioner and will be covered if something goes wrong on the job.

Concrete guarantees. A high-quality contractor will offer solid guarantees on their repair work and always include a labor warranty.
Need an air conditioning repair from a trusted Florida pro?
Advanced Air can help! We provide fast AC repairs with 100% customer satisfaction—guaranteed. We're available 24 hours, 7 days a week so call (888) 853-5143 or schedule an appointment today.
Related reading