How to Tell if Your Utility Bills Are Too High
June 19, 2014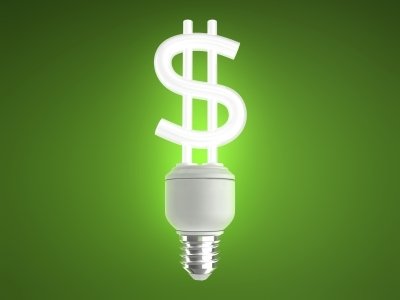 We talk a lot about high-energy bills and how to lower them. But it can be a confusing issue – what seems like a high bill to you might be a great month to someone else.

Plus, we live in Florida. So our air conditioning bills are going to be much higher than others who live in northern states no matter how efficient your home air conditioner is.

So what exactly is a high energy bill for Fort Myers-area homes?
Unfortunately, we can't simply answer this question with "anything above $XX/month is high" because it depends on where you live as well as the type and size of your home.

But there's a tool that might be helpful. It's called MyEnergy.com.
What is MyEnergy.com?
MyEnergy.com is a website that connects to each of your utility company's websites and pulls in the data to a central location so you can see how much you're spending now and what the trend is over time.

(For those familiar with Mint.com, MyEnergy.com does for your utility companies what Mint does with bank accounts.)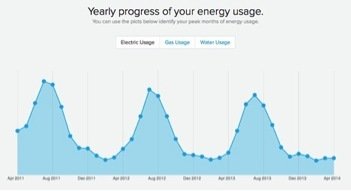 Compare your usage to your neighbor's
Aside from seeing general trends and how much you're spending, there's a nice feature that lets you see how your bill compare to other MyEnergy users. This can help you determine if your bills are way:
Too high
Lower than others in your area
Somewhere in between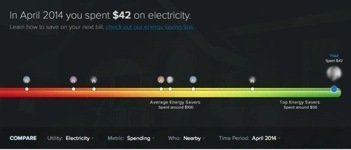 In addition to seeing where your energy use falls on the scale, you can also compare your usage month by month to other users.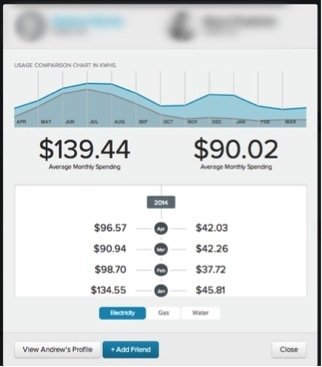 A small caveat
MyEnergy.com was acquired by Nest some time ago. And, since that time, their blog has gone missing and their support forums don't seem to be updated. So the website may be on its last leg. Even still, it has some nice features that might be worth taking advantage of while it's still up and running.

Need help reducing your energy bills?
If you live in the Fort Myers and Naples, FL area, give us a call at (239) 321-5222 or contact us online. 

We can help you figure out how to lower your energy bills, whether it's adding new ductwork, adding attic insulation or installing a brand new air conditioner.

Advanced Air has been serving Fort Myers and Naples, Florida, and the surrounding areas for over 25 years.