4 Signs You Need to Replace Your Water Heater
January 30, 2023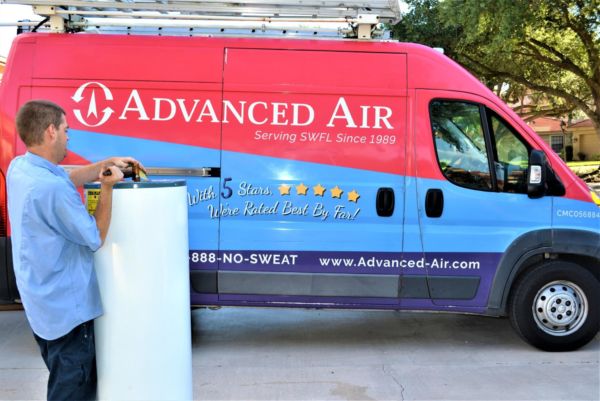 Your water heater is certainly a hard-working component of your home plumbing system. Without it, bathing, washing dishes, doing laundry, and a myriad of other activities come to a standstill.
Oftentimes, a plumber can repair a water heater with minimal fuss and expense—but that's not always the case. So, is it time to get off the fence about replacing your water heater? The answer largely depends on several factors, which we'll give you a primer about in this blog. Let's review the 4 signs you need to replace your water heater:
The Age of the Water Heater
The Type of Water Heater Repair Needed
The Status of Your Water Heater's Warranties
Repair Frequency
How to Extend Your Water Heater's Lifespan
---
Replace Your Water Heater With an Efficient Model
Get a highly-efficient water heater with Advanced Air's expert water heater installers in the Southwest Florida area. Our plumbing pros will inspect your water heater and give you trusted recommendations on when and if you need to replace it. Then, we'll provide you with upfront pricing and financing options.
With a proven track record of excellence, you can expect 5-star service from the team at Advanced Air for water heater installations.
---
The Age of the Water Heater

One of the biggest determinants of whether or not you should replace your water heater is the unit's age. Most tank water heaters are engineered to last around 10 years, especially in Southwest Florida, where hard water is common. On average, expect to be out around $1,800 for a water heater replacement in Florida. Weighing the cost of a temporary repair against a brand-new installation is important.
If your heater has met this 10-year benchmark, it is best to replace it instead of repairing it only to run into more problems down the road.
If the necessary repairs are minimal and inexpensive, you might be better off paying to repair your unit. This is a more effective solution when you have a newer water heater.
The Type of Water Heater Repair Needed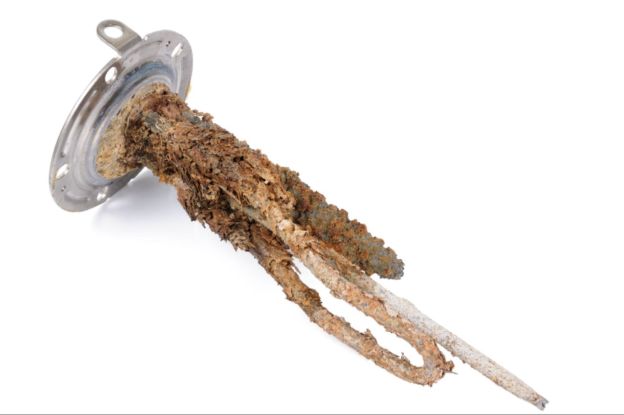 The type of repair needed on your unit also plays a big part in whether you should go for a new heater or repair the old one. Repairs that cost less than $500 on newer water heaters (less than eight years old) may be worth considering.
However, if repairs exceed this amount and your unit is more than eight years old, opting for a new replacement may be your best bet. Overall, the best rule of thumb is to replace your water heater if a repair is 50% or more than the installation cost.
The Status of Your Water Heater's Warranties
Water heater units with a valid parts warranty may cover some repair costs. Therefore, a repair can be a better option than replacing it.
Although the specific length of time your water heater has coverage depends on the unit and the manufacturer, most warranties are valid for up to six years. To determine whether your unit has a valid one, jot down your water heater's model number and visit the manufacturer's website or call them.
Repair Frequency
Another thing to consider when it comes to new water heater installation and replacement versus water heater repair is the frequency of needed repairs. When you start having to pay for frequent water heater repairs, it is a red flag that you may need to replace it rather than sinking money on repairs that only provide a temporary solution to a bigger problem.
If your unit needs frequent repairs or multiple repairs at one time, then the major parts of your unit may be failing, which can cause a domino effect on other parts. Ultimately, your water heater needs a replacement.
How to Extend Your Water Heater's Lifespan
Maintain the Right Temperature Settings
Help your water heater unit last longer by setting it to the EPA's recommended temperature of 120 degrees Fahrenheit to ensure it doesn't work harder than it needs to. Setting your water heater temperature too high can result in corrosion and mineral buildup that degrades the interior parts of the heater, like the anode rod and the heating elements. As an added benefit, setting your water heater to the recommended temperature instead of the standard 140 degrees Fahrenheit can help decrease your energy bills.
Make sure it has an expansion tank
Thermal expansion occurs in your water heater unit whenever water heats up, leading to pressure buildup inside the tank. Whenever your water heater's tank starts constantly contracting and expanding, leaks can form and lead to total tank failure. Installing an expansion tank gives water pressurized inside the unit somewhere to go, lowering the unit's pressure and preventing any damage. Talk to the plumbing professionals at Advanced Air to see if installing an expansion tank makes good sense for your home's water heating system.
Install a water conditioning system
Corrosion and sediment buildup inside your water heater's storage tank are its worst enemies. Sediment buildup is a common problem in Florida as the region's water contains many hard minerals.
Installing a water conditioning system can reduce or prevent the buildup inside your water heater's tank, increasing your unit's lifespan. An effective water conditioning system removes those minerals and prevents them from building up inside the tank, which can help increase its lifespan.
Perform routine maintenance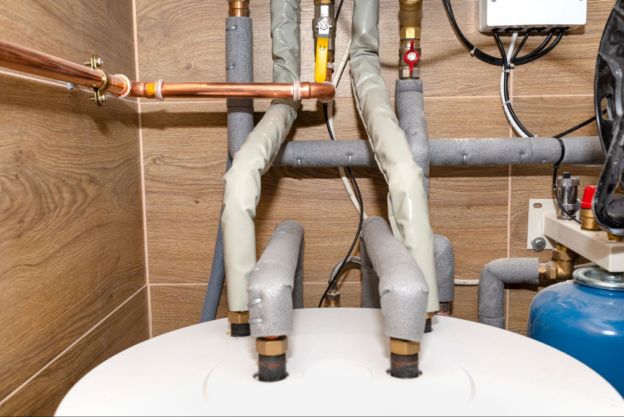 Finally, annual maintenance for your water heater is essential to keeping it in safe, efficient working order. A professional water heater flush removes built-up minerals and ensures the anode rod works properly. Routine maintenance checks by Advanced Air's plumbers can help avoid minor problems from morphing into major issues later.
---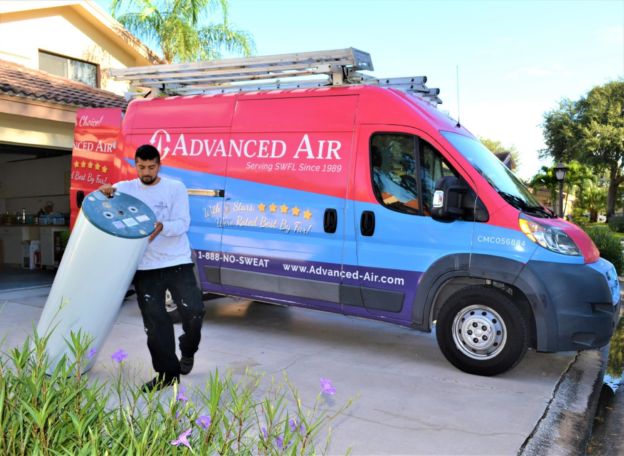 Advanced Air is happy to service all Southwest Florida communities, providing the best in water heater installations. Trust our experienced and knowledgeable plumbers to help you make the right choice when it's time to replace your water heater with a more efficient model. We're happy to help you determine whether a new unit or repair work is best for you, your home, and your budget.
Our water heater replacements include a 100% satisfaction guarantee and no-surprise pricing. Call Advanced Air at (888) 853-5143, or click the button below to set up a 5-star service with our trusted team today.
---
Similar Articles: