14.3 vs. 16.2 SEER2 Air Conditioner: Which Is Best for My Florida Home?
March 14, 2023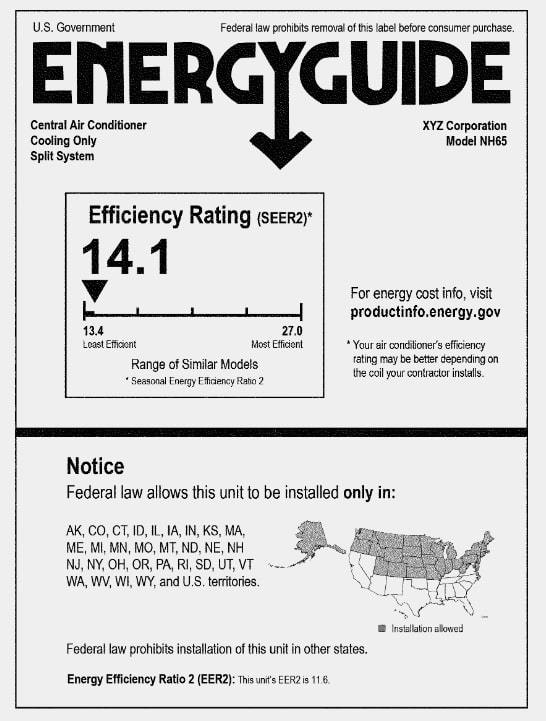 If you're in the market for a new air conditioner, one of the most critical aspects to look for is its SEER rating, which stands for Seasonal Energy Efficiency Ratio. It measures how efficiently the AC can cool your house with the least amount of energy consumption.
SEER2 ratings are the new evolution of SEER ratings by more accurately matching real-world operating conditions, and a higher one means a more efficient air conditioner. The Department of Energy requires all air conditioner and heat pump manufacturers to consider how ductwork and external static pressure affect HVAC systems in 2023. Any air conditioner manufactured in 2023 will have a SEER2 rating and be more efficient than in previous years.
Generally, HVAC industry professionals recommend installing a more efficient SEER2 air conditioner to save you money on operating costs in the future. You may wonder how much more efficient a higher rating can be and if a 16.2-SEER2 air conditioner is worth it compared to a 14.3-SEER2 air conditioner in Southwest Florida.
In this blog, we'll answer the following questions:
Why is the minimum SEER2 rating 14.3 in Southwest Florida
The energy savings and benefits of a 16.2-SEER2 AC
---
---
Why Is the Minimum SEER2 Rating 14.3 in Southwest Florida?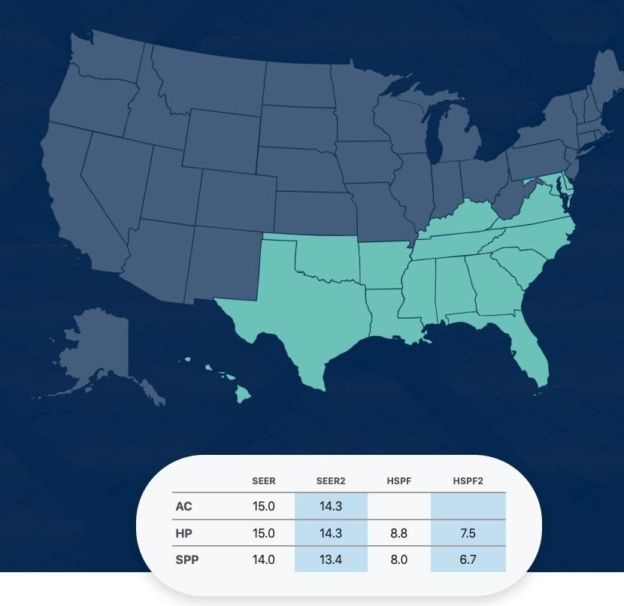 Why do some sources say that 13.4 is the lowest SEER2 rating you should get for an air conditioner, while others say 14.3? The Department of Energy sets regional minimum SEER2 federal standards.
So, Florida and other Southeast states must meet a regional minimum SEER2 standard of 14.3 (equivalent to a 15-SEER rating) for their residential central air conditioners. Meanwhile, Northern states can have a minimum SEER2 standard of 13.4 (equivalent to a 14-SEER rating) due to needing their cooling systems less.
All SEER2 ratings are 4.5% lower than their SEER counterparts. However, despite the lower rating, they are more energy efficient due to their more effective testing procedures. Any air conditioner purchased in 2023 will be more efficient than the least efficient one you could buy in prior years. Therefore, those purchasing a new air conditioner in Southwest Florida from 2023 on will have to buy a 14.3-SEER2 minimum. The highest SEER2 rating is 21.5+.
The Energy Savings and Benefits of a 16.2-SEER2 AC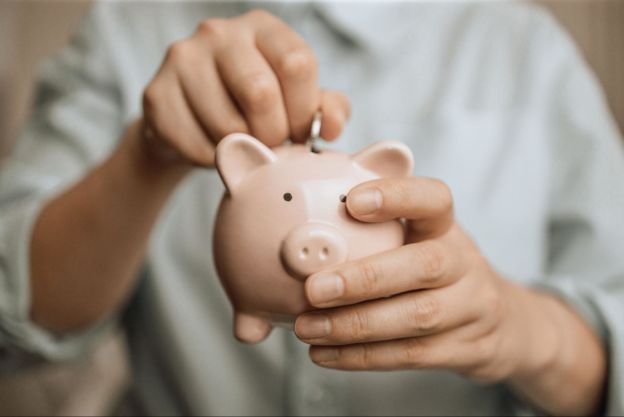 Buying and installing a highly energy-efficient air conditioner can save you money on your energy bills over time. These air conditioners must have a SEER2 rating of 16.2+, which is the SEER equivalent of 17. But, will those long-term savings be worth the higher installation cost? The answer is yes for Southwest Florida homeowners, and we recommend installing a more energy-efficient air conditioner when possible.
According to a SEER2 energy savings calculator, a SEER2 air conditioner with a rating of 16.2+ can save you 11.76% more per year on your energy bills than a 14.3-SEER2 AC. The savings breakdown looks like this:
$37.24 saved in 1 year
$186.20 saved in 5 years
$372.40 saved in 10 years
When the average Florida electric bill is a little above $125/month, these cost savings can add up.
Beyond cost savings, a 16.2-SEER2 system can come with other benefits, such as:
Increased home comfort: High-SEER2 systems can come with advanced features like a variable-speed blower or a two-stage compressor, which lowers humidity and decreases the chance of uneven temperatures in your home.
Eco-friendliness: Since high-SEER2 systems consume less energy, they are more environmentally friendly than a 14.3-SEER2 AC.
Of course, other factors can affect your estimated energy savings even with a high-SEER2 AC. Your HVAC technician should also review the following factors before recommending which rating you should install:
How often is your AC maintained
The condition of your home's ductwork
The insulation levels of your home
What temperatures that you set your thermostat to
And much more
---
Advanced Air Can Help You Choose Between 14.3 and 16.2-SEER Air Conditioners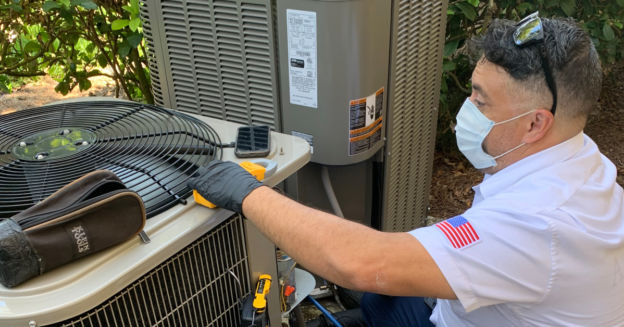 ---
Similar Articles: