Whole-House Air Cleaner Installation
Cleans All Your Air. So You Can All Breathe Easy.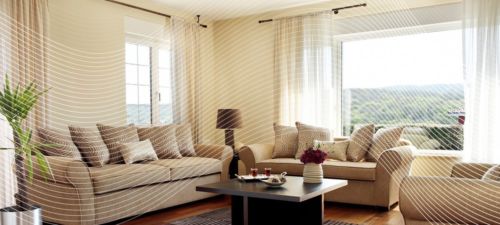 Your air conditioner's filter cannot properly clean your home's air.
At best, a typical fiberglass filter catches only large dust particles, leaving your family vulnerable to smaller particles (like pet dander), which can agitate asthma and allergies.
That's where a media air cleaner comes in.
Media air cleaners:
A much more powerful air filter
Our Advanced Air Cleaner is a MERV 11 filter, meaning it can protect your family from airborne particles as tiny as one micron, including:
Pet dander
Lint & dust
Dust mite debris
Mold spores
Pollen
Auto emissions & smoke
So you can rest easy knowing that your home is a safe place to breathe.
How a media air cleaner works:
Installed in one place. Cleans all your spaces.
A whole-house air cleaner is installed in your existing air conditioner's air handler. This means that the air cleaner can, unlike a portable air cleaner, clean all your family's air with one device.