How to Prepare Your HVAC System for Hurricane Season
June 26, 2023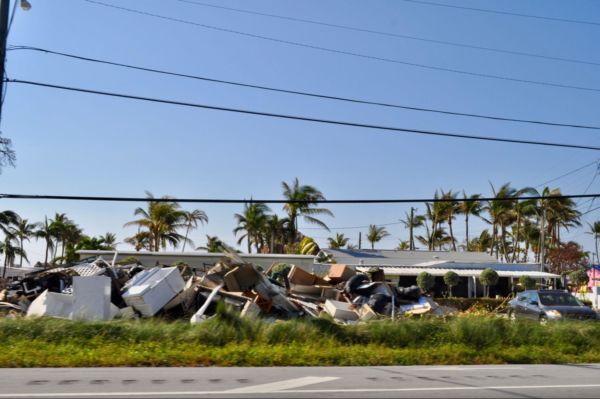 The Atlantic hurricane season lasts for a full 6 months, keeping Florida residents on their toes from July 1 to November 30 each year. Before a hurricane, most people focus on covering windows, putting away outdoor furniture, and filling containers with clean drinking water. While those tasks are important, you must also consider preparing your HVAC system.
Keep reading for our tips on preparing your HVAC system for hurricane season, including:
Turning down your AC
Keep your outdoor unit safe
Schedule HVAC maintenance
---
Want to ensure that your HVAC system is running smoothly and efficiently year-round?
Join Advanced Air's maintenance plan! You'll receive annual HVAC tune-ups to help prevent breakdowns and save money on energy bills. You'll also receive priority service, discounted repairs, and no overtime charges. Visit our maintenance plan page or call us at (888) 853-5143 to learn more.
---
Turn Down Your AC Before a Storm
Many hurricanes form when it's hot and humid outside — the wrong time to be without air conditioning. To keep your family cool, even if the power goes out, turn your AC down a few degrees before a storm begins. This gives your home a chance to cool down, ensuring that you're comfortable if you lose power for a few hours.
Keep Your Outdoor Unit Safe
If you have outdoor air conditioning components, keeping them safe from high winds, heavy rain, and flying debris is important. We've been in business since 1989, so we know what works and what doesn't. Our techs recommend you take these three steps to protect your HVAC system.
Use Hurricane Straps
Hurricane straps anchor your outdoor unit to its base, reducing the risk of damage during hurricanes and other storms. Depending on how your system was set up, you may need metal brackets, metal cables, or nylon straps to keep things secure. The highest hurricane wind speed recorded in Florida was 185 miles per hour in 1935, so it's important to prepare for the worst when securing your HVAC system.
Install On a Concrete Pad
If you don't already have a concrete pad under your outdoor unit, consider installing one before the next big hurricane. Concrete provides much better wind resistance than other materials, ensuring that your outdoor AC components stay put in high winds. Depending on where you live, you may even be required to install a concrete pad to comply with local building codes.
Clean Away Yard Debris
One of the best ways to keep your HVAC system running smoothly is to clean up your yard before a storm begins. If you cut the grass, point the blower away from the unit to prevent glass clippings from clogging up the AC coil fins. Take time to rake leaves, pick up branches and trim the shrubs and bushes.
If your city has a yard waste program, dispose of debris according to the program guidelines. Another option is to turn grass clippings into mulch — just don't use the mulch close to your outdoor AC unit. If you're part of our CoolClub AC maintenance plan, one of our friendly technicians can make additional suggestions during one of your appointments.
What's Included in a Tune-Up
During a tune-up, a knowledgeable technician inspects the AC unit and performs several important tasks:
Topping off the Freon: Freon is the refrigerated gas that helps keep your house cool. With regular maintenance, you don't have to worry about running out of Freon just as summer is about to begin.
Replacing the filters: An air filter removes pollen, bacteria, pet dander, and other airborne particles entering your AC unit. Clogged filters reduce efficiency, so it's important to replace them regularly.
Flushing the drain line: During a tune-up, a technician flushes the drain line, preventing it from getting clogged.
Cleaning the coils: Condenser coils are responsible for releasing heat outdoors. This keeps your home as cool as possible. To keep the system running efficiently, a tune-up technician cleans the condenser coils and ensures they run properly.
Checking for leaks: The technician also checks for water and refrigerant leaks, which can make your AC unit much less efficient.
How a Tune-Up Can Help Prevent Breakdowns
Every time you get a tune-up, the technician conducts a thorough inspection, making it possible to identify minor problems before they turn into significant issues. For example, if the technician notices the unit has a faulty electrical part, they can replace it immediately, helping you avoid costly AC repairs.
Regular tune-ups also make it easier to prevent premature wear and tear. Any time you have a clogged air filter or another problem with your AC unit, it has to work harder to cool the air in your home. The harder it works, the more likely it is to wear out earlier than expected. When you get a tune-up from an experienced technician, you can address these issues. That's why Advanced Air has thousands of 5-star reviews from satisfied customers.
---
Looking for a comprehensive HVAC maintenance plan in Southwest Florida?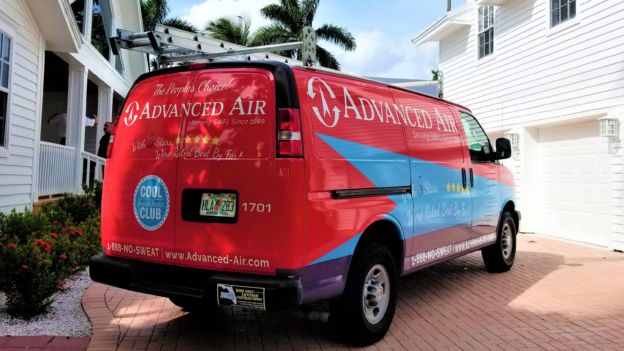 Do you need a knowledgeable technician to perform a tune-up and help you get your HVAC system ready for hurricane season? Advanced Air offers a 100% satisfaction guarantee and no-surprise pricing, making keeping your HVAC system in good shape easier than ever. If your system sustains damage during a hurricane, we can get you back up and running within 24 hours. With over 30 years of experience, we guarantee you will be 100% satisfied with our work. Plus, we provide convenient scheduling to work around your busy calendar. Contact us below and see why so many Southwest Florida homeowners have awarded us 5-star ratings!
---
Similar Articles: