What Does HVAC Maintenance Include?
May 10, 2023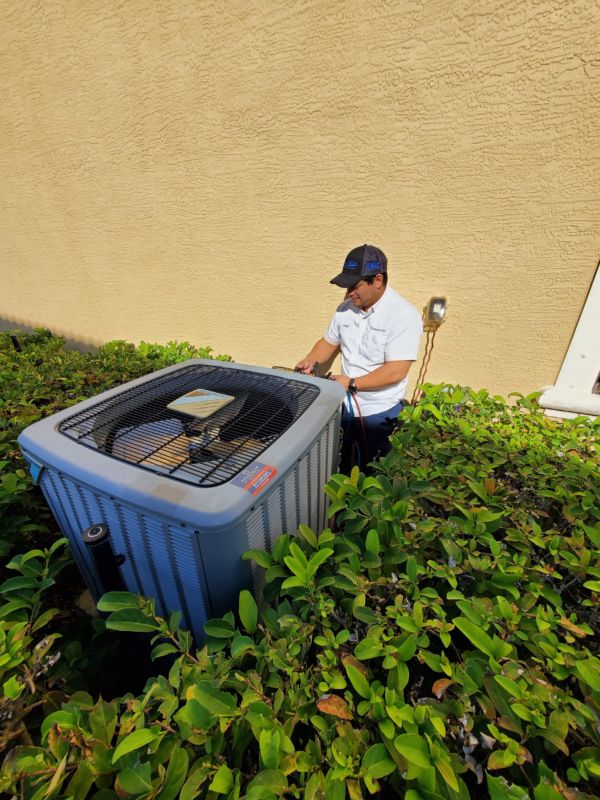 HVAC maintenance is an essential aspect of keeping your heating and cooling system running smoothly and efficiently. It's also designed to catch any potential issues before they become major, saving you money on costly repair bills. Or worse, a sooner-than-necessary system replacement.
Commonly referred to as a "tune-up," HVAC maintenance typically includes a checklist of "points" or tasks performed by a qualified technician. The checklist will depend on the type of equipment (e.g., a heat pump or central AC and furnace), the number of units you have, and the company you hire to perform the tune-up visit. Not all tune-ups provide the same value, so it's important to do your research and make sure you're getting the highest quality service for the price you pay.
To help you find a trustworthy HVAC maintenance provider, let's take a look at what a basic HVAC maintenance checklist should include:
Inspecting and changing air filter(s)
Lubrication of key parts
Testing and adjusting refrigerant levels
Inspecting and cleaning condenser coil
Checking electrical connections
We'll also explore why many top-tier HVAC companies offer annual maintenance plans and how they can help you save money on energy bills and repair costs.
---
Looking for honest and professional HVAC maintenance that offers real value for your money?
Look no further than Advanced Air. With over 30 years of experience and thousands of satisfied customers, we're your go-to experts for trusted HVAC maintenance, repairs, and installations. Annual maintenance plan members receive yearly tune-ups, priority scheduling, discounted repairs, and no overtime charges. Call us at (888) 853-5143 to learn more and join today!
---
Inspecting and Cleaning the Air Filter
One of the most important tasks involved in HVAC maintenance is inspecting and cleaning or replacing the air filter(s). Air filters are responsible for removing dust, pollen, and other particles from circulating through your home's air. Over time, these particles can build up on the filter, reducing effectiveness and causing your system to work harder to circulate air. This can result in reduced efficiency and higher energy bills.
During an HVAC maintenance visit, your technician will inspect your air filter(s) and replace them if dirty or clogged. This will ensure that your system is functioning at optimal efficiency and that the air quality in your home is maintained.
Many homeowners handle this task themselves, depending on the type of air filter. Basic furnace filters can be purchased at big box hardware stores and can be easily replaced in a matter of minutes.
At Advanced Air, we aim to alleviate any inconvenience associated with obtaining and replacing your HVAC air filters. That's why we offer an air filter delivery service, providing you with the necessary high-quality replacement air filters exactly when you require them. These filters will be conveniently delivered to your doorstep or office within 6-9 business days, without any additional shipping charges.
To learn more, click here.
Checking and Lubricating Moving Parts
If you've ever wondered, "What exactly is HVAC maintenance?" or why you need it, compare it to your car. Just as it needs an oil change and fluids top-off, so does your HVAC system need lubrication of key components.
HVAC systems contain several moving parts, including fan blades, motors, and bearings. These parts can become worn or damaged over time, leading to reduced efficiency and potential system failures. To prevent this, your technician will inspect these parts and lubricate them as needed to ensure they function properly.
This will not only help extend your HVAC system's lifespan but also reduce your monthly energy bills. Like how frequent oil changes will get you better gas mileage, HVAC tune-ups will increase system efficiency.
Testing and Adjusting Refrigerant Levels
The refrigerant in your HVAC system absorbs and releases heat to keep your home at the desired temperature. As a closed-loop system, refrigerant should never deplete, but leaks and other issues can happen. When there is a refrigerant leak, the compressor can overheat and sustain damage, which can be expensive to repair or replace – especially if your warranty has expired.
To ensure your system has the right amount of refrigerant, an HVAC technician will test the refrigerant levels and adjust them as needed to ensure that your system functions optimally. This will help extend your system's lifespan and reduce the likelihood of costly repairs.
Inspecting and Cleaning the Condenser Coil
The condenser coil is located in the outdoor unit of your HVAC system and is responsible for releasing heat to the outside air. Over time, the condenser coil can become dirty and clogged with debris. When this happens, it becomes less efficient at releasing this heat, which can cause your HVAC system to work harder and use more energy to maintain the same level of cooling.
As a key part of every HVAC maintenance visit, your technician should inspect the condenser coil and clean it as needed to ensure that it is functioning properly.
If the coil is left covered in dirt and debris, it can ultimately cause the compressor to overheat and eventually fail. As we mentioned above, replacing the compressor can be expensive, so cleaning the coil can help extend the lifespan of your HVAC system and save you money on costly repairs in the long run.
Checking Electrical Connections
The electrical connections in your HVAC system are responsible for powering the various components, including the compressor and fan. Over time, these connections can become loose or damaged, leading to potential system failures and safety hazards.
For example, loose connections can cause electrical arcing, which can lead to electrical fires, while corroded or damaged connections can cause electrical shocks to household members. Since your HVAC system draws considerable power, you do not want to risk this happening!
For this reason, any reputable HVAC technician will check the electrical connections to ensure they are tight and functioning properly. This will not only prevent potential failures and hazards, but will also ensure your system is running smoothly and efficiently.
The Benefits of HVAC Maintenance Plans
Annual HVAC maintenance plans are a cost-effective solution for homeowners who want to ensure the longevity and efficiency of their HVAC system. With regular maintenance, minor issues can be caught early, preventing major repairs and system failures down the line. By signing up for an annual maintenance plan, homeowners can enjoy the peace of mind that comes with knowing their HVAC system is in good hands.
In addition, annual maintenance plans often come with perks like discounts on repairs and replacement parts, as well as priority service during peak seasons. This can help to save homeowners even more money while ensuring that their system is up and running quickly if there is an issue.
---
Want to ensure that your HVAC system is running smoothly and efficiently year-round?
For HVAC maintenance that delivers unbeatable value, Advanced Air is your go-to solution! With over 30 years of experience serving the Southwest Florida area, our team of expert HVAC technicians and air quality specialists is dedicated to providing you with professional and courteous service that works around your schedule. Call us at (888) 853-5143 or click below to contact us online today!