How to Tell if an AC Fuse Is Blown
November 14, 2023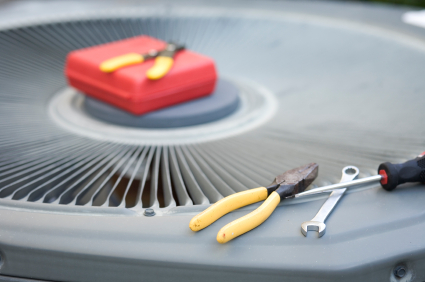 Few things are worse than your AC going out in the middle of a heat wave. While many signs can point to your AC needing attention, sometimes the issue is as simple as a blown AC fuse.
The good news is that replacing your AC relay fuse is a simple process that can get your unit running again in no time. You'll need to confirm this is the problem by knowing the signs you may have a fuse issue:
Complete AC unit failure
Warm air blowing from vents
Frequent tripping of breaker
Burning smell
How to prevent blown AC fuses
Once you're certain a faulty fuse is to blame, changing it out is not a task you should attempt yourself. It's best to call in a professional to test your fuses, change out any that have blown, and identify the problem that blew them in the first place.
---
Experience Transparent AC Repair with Rapid Turnaround
Advanced Air offers honest and professional technicians to handle all AC repair needs. Our up-front pricing means you'll never be surprised by hidden fees, and we're committed to getting your unit running again within 24 hours to keep your home comfortable.
---
Complete AC Unit Failure
If you're wondering how to tell if your AC unit is blown, it's one of the first things you should check if your unit experiences a complete shutdown. The purpose of the fuse is to protect your air conditioner from an irregular electrical current. Blowing the fuse cuts the power to the unit to prevent electrical damage. If your AC has shut down and won't start again, especially if you've noticed odd electrical behavior immediately before the shutdown, chances are the fuse has done its job and will need to be replaced.
Testing the fuses requires working with live electricity, so this is the time to schedule your repair service. A technician will be able to check your AC fuse box, know exactly how to replace AC fuses that have blown, and diagnose the underlying issue to prevent future problems.
Warm Air Blowing From Vents
In some cases, the system may not shut down completely. If the interior and exterior units have different fuses protecting them, warm air blowing from your vents could indicate that the exterior fuse has blown. This means your condenser isn't getting any power and can no longer cool your air until the problem is resolved and a new fuse is installed. A failed AC relay fuse is one of the most common causes of an air conditioner blowing warm air.
Frequent Tripping of Breaker
If the breaker connected to your AC system keeps tripping, it signifies a recurring electrical problem that needs attention. This indicates that more current is drawn from a circuit than the breaker is rated for. Sometimes, this is due to a poorly matched breaker, such as a 20 amp breaker connected to an air conditioner that needs to pull 30 amps.
If the breaker limit and your AC unit's needs match, the issue is most likely faulty wiring that is increasing the pull unnecessarily or a damaged unit. An expert HVAC technician can help you diagnose which problem is relevant to your situation.
Burning Smell
Blown fuses often include a burning smell similar to gunpowder. This smell should dissipate quickly, but if it doesn't, it could be a sign of an electrical fire. If you believe you have a fire, you are unable to put out quickly and safely, contact emergency services immediately and make sure all family members and pets are out of the home.
If the smell disappears soon after you notice it, contact an HVAC professional at Advanced Air to schedule a quick service call. This is the quickest way to get your fuses replaced and find out the blown fuse cause.
How to Prevent Blown AC Fuses
The best way to prevent a blown AC fuse is to take steps to make sure your unit isn't being overworked. Take the time to clean out your ductwork and change your air filters regularly to ensure smooth airflow. Keep up with routine maintenance and ensure your refrigerant levels are where they should be. Low refrigerant can make your AC work harder than it needs to.
Older air conditioning units also tend to malfunction and blow fuses more frequently. If your AC unit is more than 15 years old, it might be time to start looking for a replacement.
---
Need a new AC or fast AC repair?
If you want the convenience of having your routine maintenance on auto-pilot, call Advanced Air and ask about our Cool Club Maintenance Plan. You'll save money on maintenance services, repairs, and accessories for your system.
---
Similar Articles: