Should I Set My AC Fan to On or Auto?
July 25, 2023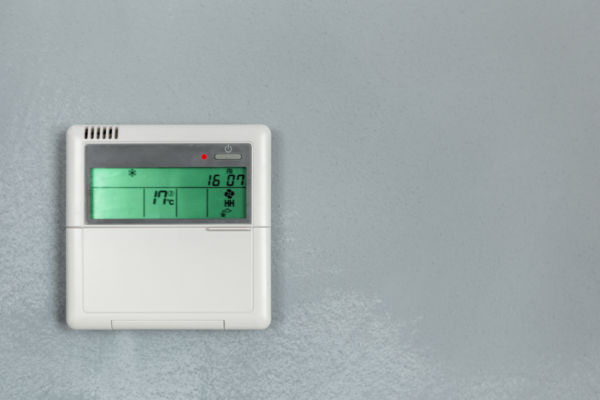 Your AC unit is a critical piece of equipment that helps keep you from overheating, even when outdoor temperatures soar. Like any other investment, you want to get the most out of your AC and ensure you use it appropriately to maximize energy efficiency without sacrificing comfort.
One of the most common questions homeowners have when looking at their thermostat settings is: should the AC fan be on AUTO or ON? Keep reading to find out more about what these settings do and how to make this decision for your home:
What happens in AUTO mode?
What happens in ON mode?
Determining factors for choosing ON vs. AUTO mode
---
Need reliable AC repairs or maintenance in Fort Myers? Call Florida's best: Advanced Air.
Whether your AC is broken down, blowing warm air, or you're concerned about increasing energy bills, give our professional techs a call and we'll provide the best solution for your Fort Myers home. If it needs repairs, we'll have your AC back up and running within a day. And yes - we offer emergency service for any unexpected issues. Call us today at (888) 853-5143 or click the button below to schedule service.
---
What Happens in AUTO Mode?
Your AC's AUTO setting ensures the fan only runs when the unit is actively cooling your home. This means the fan will kick on when the thermostat reads a temperature above the one set and will turn off once that temperature is reduced to your optimal level. This mode is considered more energy efficient but will also wear down your fan's motor quicker by repeatedly turning it on and off.
What Happens in ON Mode?
The ON mode keeps your AC's fan blowing constantly, even when cool air isn't being sent and regardless of the temperature inside your home. The fan will run continuously until you change the settings or switch the unit off. This mode offers more consistent air filtration but requires you to change your air filters more frequently.
Determining Factors for ON vs. AUTO Mode
So, what's the verdict between having your fan set to ON vs. AUTO? Should you leave your AC on AUTO to save energy? Well, that depends on several factors. While AUTO mode may seem like the best choice, there are times when having the fan on may be better. For most homeowners, understanding the pros and cons of both settings and switching between them for their strengths can offer the best of both worlds.
Comfort
Having your AC in ON mode means the fan will be blowing air all the time, mixing warm and cold air together. This creates more even cooling throughout your home, so you're less likely to encounter hot spots, and it keeps air moving against your skin, which can also have a cooling effect. In the winter, however, this setting can create the same sensation, possibly making it feel colder in your home than the reading on your thermostat. It also creates consistent background noise in your home. If you prefer to feel the air moving and like a little ambient noise to soothe you, it may make sense to keep the fan on.
Having your fan in AUTO mode offers a dehumidifying effect. Without constant air blowing to circulate water vapor throughout your home, the moisture can collect inside the air conditioner, allowing it to drain properly outside of your house. This can be helpful when outdoor humidity levels are high or if you've experienced dampness in your home. However, being in your home without air circulating can also cause discomfort. This is especially true if several people live with you or have pets in your home. Stale air can help odors linger and create a greater concentration of airborne irritants between fan cooling cycles.
Energy Efficiency
AUTO is significantly more energy efficient between the two modes since the fan is only running when your AC is going through its cooling cycle. This takes less power, which is more budget-friendly, with some estimates showing you can save as much as $50 per month just by keeping your AC on AUTO. This can also be helpful during extreme heat waves when the local electricity grid is experiencing an overload or even if you're just trying to be more energy conscious about doing your part for the planet.
Air Filtration
Having your AC set to AUTO will give you more time before changing your air filters because they're only being used during the cooling cycle. This means, however, that your air is not being filtered when your fan is off.
If you have people in your home who suffer from allergies, keeping your AC in the ON mode will remove more irritating particles from the air, offering them greater relief. If you're going through your home to do some deep cleaning, keeping your fan running will help remove all the pet dander and dust that tends to be kicked up into the air while you work. Keeping the air moving will also help distribute any odors from cleaning products you may be using, ensuring the air you breathe is less contaminated. This mode is also appropriate when you host a large indoor gathering since the circulating air will prevent the room from feeling stuffy with many people in close quarters. It also works during the milder spring and fall seasons when the temperatures are already comfortable, and you don't need help keeping your house cool.
---
Are you looking for quality professionals to help you get the most out of your AC and extend its life span?
Advanced Air has been serving the Fort Myers community since 1989, and we've built our reputation on the quality work performed by our honest and professional technicians. We know how uncomfortable the Florida heat can be, so our scheduling is fast and convenient, ensuring we get your system running efficiently ASAP. We have thousands of 5-star reviews from our customers due to our 100% satisfaction guarantee, so call us today to learn more about how we can handle your AC needs.
---
Similar Articles: