New Year's Resolutions for Your HVAC System
December 12, 2019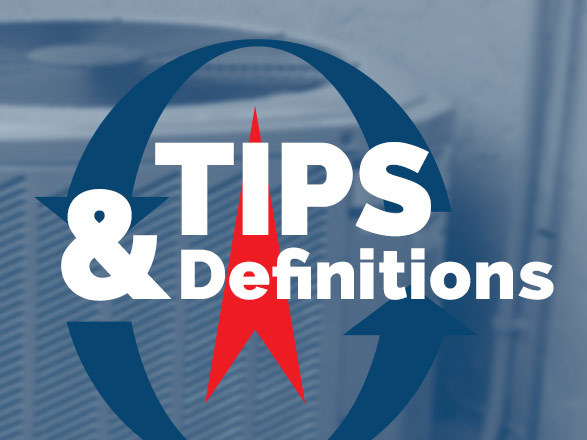 The new year is finally here, and we're willing to bet that you're starting off this year like any other: with New Year's resolutions.
While it's so important to set goals and resolutions for yourself, it's also important to consider your home and the systems that work hard to keep you comfortable year-round. That's why we've developed a list of New Year's resolutions for your HVAC system so that you can extend the life of your system(s) and reduce potential repairs (and costs) this year.
To keep your HVAC system healthy this year, you should:
Invest in bi-annual maintenance

Replace your air filter every month

Invest in an air purification system

Plan ahead
Below, we'll look at each of these tips in more detail.
New Year's Resolution #1: Invest in bi-annual maintenance
There are two times of the year when it's extremely important to invest in HVAC maintenance: in the spring and in the fall.
In the spring, your heating system has just finished working hard to heat your home and your AC system is about to start working hard to cool your home. In the fall, your systems are in the same position, except your AC is done working for the season and your heating system is about to begin.
Whether you have two separate systems (furnace and an AC system) or one system (heat pump), it's important that you have a technician come and ensure that everything is working properly and there are no broken or malfunctioning parts. Over time, small HVAC issues can turn into large (and expensive ones), so the kinds of small repairs and tune-ups that a technician will complete during a maintenance visit can end up saving you a lot of money in the long run.
Not sure who to hire to maintain your HVAC system? That can be tough, and you want to make sure that you hire someone you can trust who won't try to sell you services you don't need. Our advice would be to look for a company:
With great reviews on Google

With years of experience serving your specific area

Who offers benefits for maintenance plan members. For example, our maintenance plan comes with 2 visits a year and also includes:

20% discount on air conditioner repairs

20% discount on HVAC accessories (like whole-home air cleaners)

5% discount on air conditioning equipment

$50 discount on service charge fees

Priority service over non-plan customers, so you can get service faster than ever

No overtime charges
New Year's Resolution #2: Replace your air filter monthly
Your air filter works hard to trap debris, pollutants, and allergens from clogging up your AC system and circulating throughout your home. And, if your air filter is doing its job right, it will eventually become clogged due to all of the pollutants it's caught.
Once an air filter is full, it will not only have trouble blocking other contaminants and allergens that try to pass through it, but it will also start to block the flow of actual air to your system. If this happens, your AC or heat pump will struggle to work properly, which can not only cause discomfort for you but could end up damaging your system, resulting in costly repairs or even replacements.
An easy way to prevent this from happening is to check your air filter monthly and replace it if it's dirty. Not sure what a dirty air filter looks like? If your air filter looks like the one pictured on the right (brown and filmy), it's time to replace it.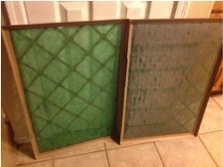 New Year's Resolution #3: Invest in an air purification system
An air purification system is a win-win for you and your HVAC system. Air filters catch a good amount of large pollutants, allergens and debris that float around in your home's air, but there are a lot of smaller particles that can easily pass through an air filter.
An air purification system works to catch those smaller particles (as small as bacteria), which makes your air cleaner and reduces the number of particles that are sucked in and blown out of your HVAC system every day, helping your HVAC system run smoother.
New Year's Resolution #4: Plan ahead
Is it time to replace your AC system? On average, HVAC systems last about 8-10 years in Florida. If your system is starting to reach that age, it's probably time to start considering replacing your system.
We know you'd rather not invest in a new AC system or heat pump until you really need it. We understand! But, if you don't plan ahead with your HVAC system you run the risk of:
Your HVAC system breaking down when you really need it (in the dead of summer or winter)

Spending more money on frequent and/or costly repairs

Having to pay for an emergency installation (if you need your HVAC installed right away)
Now, if your HVAC system is 9 years old and you've never had issues with it, we're not suggesting you replace it tomorrow. All we're saying is that you should start shopping around for a new system so that when the time comes, you're prepared. In the long run, this will save you money and the discomfort of potentially going without an HVAC system when you need it most.
If you need advice from a professional or you simply want to start the conversation but aren't ready to replace your system yet, we're happy to help. Our technicians are experts at both AC installations and customer service. We'll never try to upsell you on a service or a product you don't need. You can learn more about the AC installation service we offer or…