Need an Air Conditioner Repair? How to Find a Good Repairman in Florida
January 08, 2014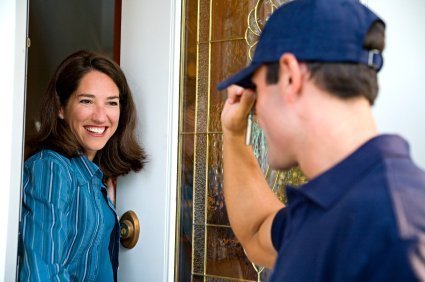 While the rest of the country gets a dose of cold weather, the Naples and Fort Myers area still enjoying weather in the 80s and 70s. So we're still using our air conditioners.

If your need your air conditioner repaired, don't get ripped off by a fly-by-night contractor who does poor work.

Here are some simple guidelines to find a quality air conditioner repairman.

1) See if they belong to the ACCA
Quality air conditioning contractors belong to the Air Conditioning Contractors of America (ACCA). You should be able to find contractors that are ACCA Quality Assured
through the ACCA's website.

2) Make sure they're NATE certified
An air conditioner repair technician should be North American Technician Excellence (NATE) certified. This says that their knowledge of heating and cooling is up-to-date.

3) Check their BBB rating
See if a repairman's business meets the BBB's standards of quality by looking at their BBB rating.

4) Works locally in an office or shop
If the repairman works from a truck, good luck trying to find him or her if a repair goes bad. So, find a contractor that has a local business building you can easily find.

5) Won't ask for payment until the job is completed
Full payments should be due when the job is completed, never before. Anyone who says otherwise is trying to run off with your money, especially if they ask for cash only.

6) Will create a job contract with you with clear, defined terms
Anyone who wants to just "shake hands" as a job contract is out to scam you or inexperienced. The job contract, if done properly, only benefits you. It should clearly define:

When the job starts and finishes
The materials needed for the job, making sure you're not overcharged.
Any payment penalties to the contractor for not completing the job on time
7) Offers a specific timeframe to come to your home
I think we can all agree that waiting for someone to come to your house between the times of 8am-5pm is awful. No one has that kind of time. it's even worse when no one shows up.

Try to find a contractor that offers specific appointment times. This makes it easier for you to plan your day. 

If you need an air conditioner repair, Advanced Air has quality repair technicians ready to go. If we're even a minute late, your service call is 100% free.

Schedule a service online with us today or call 1-888-853-5143.

Advanced Air has been serving Fort Myers and Naples, Florida, and the surrounding areas for over 25 years.