Air Conditioner Maintenance: 5 Tips to Find a Good Contractor
April 28, 2014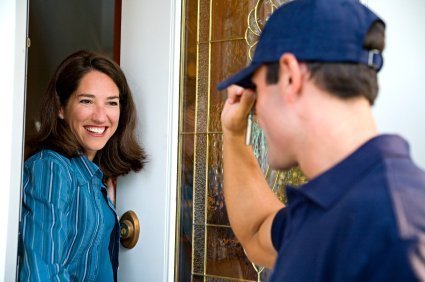 We've talked about how you can maintain your air conditioner to keep energy bills low.

But, just like a car, an air conditioner has certain parts that need a professional's touch to keep it working smoothly.

To keep the car analogy going, finding a good air conditioner contractor is as hard to find as a good car mechanic.

So how can you find a good air conditioner contractor?

Use these tips to guide you.

1) Avoid free or cheap A/C maintenance deals

You may come across free or inexpensive A/C maintenance deals. But don't get roped in.

According to the BBB, "some contractors will make unsolicited phone calls with offers of free service then make recommendations for expensive and unnecessary repairs and upgrades."

Avoid these scammers by remembering this: if it's too good to be true, it probably is.

2) Find contractors associated with the ACCA

Air Conditioning Contractors of America (ACCA) helps A/C contractors stay up to date on the best practices in their field. Basically, you're weeding out the slouches who just do A/C work as a hobby.

So find a contractor associated with the ACCA with their professional contractor finder. Enter your:

Zip code
Job type (air conditioning)
Market segment (residential)
3) Hire a company with NATE certified technicians

NATE stands for North American Technician Excellence. NATE certification shows that the technician knows what he or she is doing from a technical standpoint. Ask a potential contractor for their NATE ID number and then verify that the technician's ID number is legitimate.

4) Understand what you're really paying for

Don't pay for a cake and only end up with a single slice. Make sure the maintenance you're paying for actually improves your air conditioner's performance.

Ask a contractor what's involved with their maintenance visit and check it against this maintenance checklist from ENERGY STAR.

If the contractor hides what's involved with their maintenance visit, look elsewhere.

5) Ask for local references

Ask the contractor for names and numbers of neighbors who recommend them. Follow up with those neighbors to ask for their testimonial on the contractor's work.

This research pays for itself in the long run

This seems like a lot of work just for a maintenance visit. But, like a car mechanic, you're going to go back to your contractor for more air conditioner-related jobs in the future.

Think about this: The research you do now helps you find a quality contractor you can trust for emergency jobs, like if your air conditioner stops working in the middle of summer.

Advanced Air has been serving Fort Myers, Naples, Cape Coral and southwest Florida for over 25 years.