3 Spring Cleaning Tasks For Your AC System
March 24, 2020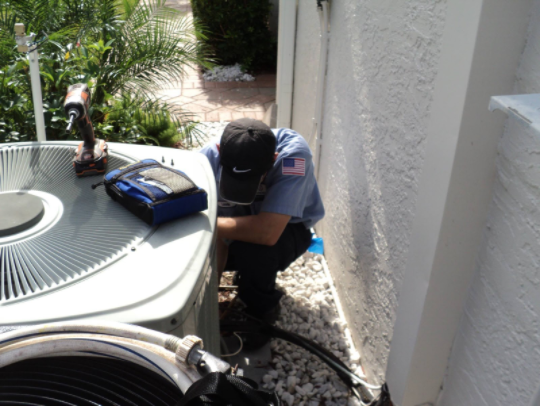 It's officially spring, which means it's time to prepare your home and HVAC system for warmer weather. 
To make sure your AC is ready to face the summer, you should:
Clean your air filter

Clean around your outdoor AC unit

Schedule maintenance with a professional
Below, we'll look at each of these tasks in a little more detail, so you can get started on your spring AC chores as soon as possible. 
Ready to schedule maintenance for your AC system?
To-Do #1: Change your air filter
Your air filter catches dust, particles and other contaminants and keeps them from circulating around your home. But, over time, your air filter will get clogged and won't be able to catch contaminates or dust, which can lower the air quality of your home.
While you should be checking and replacing your air filter every month, sometimes it can be hard to remember. However, while you're cleaning the rest of your home this spring, take a moment to check your air filter and replace it if it's dirty.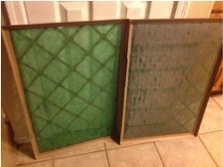 To-Do #2: Clean around your outdoor unit
While it's very important to have the internal components of your AC system cleaned by a professional, it's also important to keep the area around your outdoor AC unit clean and clear of any plant growth or debris.
If your outdoor AC unit is on the ground, you should keep 2-3 feet around the unit clear of any plants, shrubs, trees or other types of growth. Heavy plant growth can obstruct the airflow of your AC system, reducing its efficiency. Additionally, the more plants and trees that grow close to your AC unit, the more opportunities there are for sticks, leaves and other debris to make their way into your unit, which can cause extensive damage. 
If your AC unit is on the roof, you should either carefully clean around it or hire a professional to clean around your unit. While there obviously won't be any plants or trees growing on your roof, there could still be a build-up of debris that could harm your AC system if not cleaned regularly. 
To-Do #3: Schedule maintenance
The best thing you can do for your AC in the spring is to schedule maintenance with a professional.
As Southwest Florida residents, we're lucky to have fairly moderate weather during the spring months. 
However, when temperatures start to climb above 75°, you'll want to make sure your HVAC system is in good shape and ready for the summer heat.
Why?
1. Scheduling maintenance in spring reduces the chance of a summer breakdown
Scheduling maintenance in the spring helps ensure your AC is running smoothly before the summer hits, reducing the chance that your system will break down when you need it most.
During a maintenance visit, a technician will check all of the main components of your AC system, like:
Thermostat settings

Any electrical connections

Any moving parts

Condensate drain 

The outdoor and indoor unit

Controls of the system

And more 
A quality technician will also take a look at your overall system and let you know if you need to have your air ducts cleaned or if there are other courses of action you should take to improve the air quality of your home (like installing a whole-home air cleaner).
2. Scheduling maintenance in the spring helps you avoid the rush 
The simple explanation for this is demand. Many people wait to have their HVAC systems maintained until they need to turn their AC on or until they run into an issue with their system.
Maintaining your HVAC system in the spring, before you need to turn your AC on, will help you beat the crowd, most likely giving you a better time slot for maintenance.
Want to get your HVAC system maintained? Hire someone you can trust: Advanced Air