3 Reasons You Should Get AC Maintenance in the Spring
March 25, 2019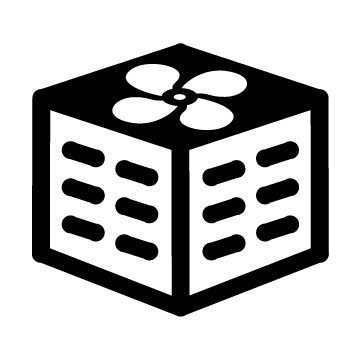 The last thing you want to deal with in the heat of summer is a broken AC unit. Not only is it inconvenient, but because summer is a busy time for HVAC companies, the price to repair your AC unit could be expensive.
Our suggestion? Invest in AC maintenance in the spring, before the summer when your AC is running frequently.
This helps decrease the chance that you'll be left with a broken AC unit when you need it most and can offer other benefits like:  
Increased energy efficiency & decreased monthly costs

More scheduling flexibility  

Less risk of a mid-summer breakdown
Want to schedule AC maintenance now? Schedule maintenance or learn more about our maintenance plans.
Benefit #1: Increased AC energy efficiency & decreased monthly costs
If your AC has dirty or broken parts, it won't run as efficiently, which means you'll have higher energy bills.
For example, let's say that your AC has dirty coils.
If there is a level of dirt/dust covering your AC coils, your AC will not be able to get rid of heat as easily or quickly as it should, causing your AC to work harder and longer to deliver the same temperature.
Ultimately, if your AC has to work longer, you're going to see an increase in your summer utility bills.
Investing in maintenance in the spring helps to ensure that all AC parts are cleaned and working correctly before the summer season so that your AC is ready to meet increased cooling demands.
Benefit #2: More scheduling availability
HVAC contractors are very busy during the summer and winter months when homeowners are using their heating/cooling systems more frequently.
Scheduling your AC maintenance in the spring, before this busy time, will make it easier to get a tune-up on a day and time that works for you.
During the summer, when contractors are booked, you will have to work around their schedule rather than the other way around. But, if you are proactive and schedule your maintenance in the spring, you will have more flexible options.
Benefit #3: Less risk of a mid-summer breakdown
We're willing to bet that you'd prefer to avoid an AC breakdown in the middle of summer (or an AC breakdown, period).
That's exactly what spring maintenance is for.
During a tune-up, a technician will check to make sure that your AC system is working correctly, and can make small repairs and adjustments, like:
Checking for clogs in the condensate line

Lubricating all moving parts

Tightening or fixing loose or worn electrical connections

Checking refrigerant lines

Ensuring the blower is working properly

And more
Investing in a tune-up during the spring season ensures that your AC unit is working correctly before the summer season hits, so you won't be left with a serious breakdown when you need your AC the most.
In addition to finding small issues before they become inconvenient and costly ones, some companies offer discounts on repairs when you purchase a maintenance plan. This way, if a technician does find a larger (more expensive) repair, the cost for you won't be as expensive as it could be.
Ready for AC maintenance? Hire our Florida pros!
Our team of experts will always provide on-time, professional service. If you're not 100% satisfied with our work, you'll get 100% of your money back.

Our maintenance plans start at $198 a year and include:
2 annual maintenance visits

Discounts on air conditioner repairs, equipment and accessories

Priority service over non-plan customer, so you can get service faster than ever

Much, much more