How Much Does HVAC Maintenance Cost?
April 19, 2023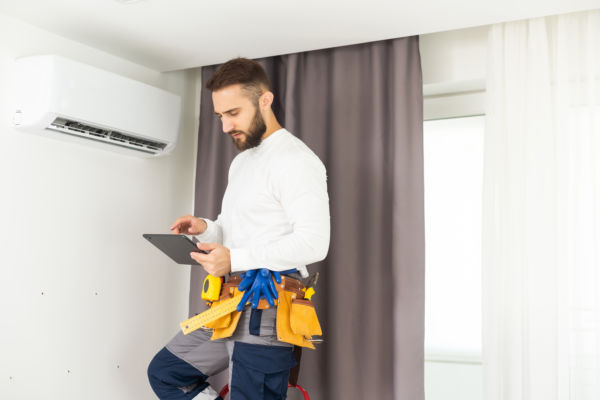 If you have never had your AC maintained, you may believe it to be an unnecessary expense. In reality, there are a lot of advantages to undergoing an AC tune-up. One benefit is that your AC will operate more efficiently, resulting in energy savings on your power bill. You'll also maintain the manufacturer's warranty, preserve your AC system from breaking down, and extend its life — saving you money in the long run.
Here are a few factors that influence how much HVAC maintenance costs:
The number of units you have
What's covered in the maintenance checklist
Whether your HVAC system needs repairs
If you have a maintenance plan
The HVAC contractor you hire
---
Want to get good value for money from your annual HVAC maintenance costs?
Get in touch with Advanced Air right away by calling (888) 853-5143. We have been in business since 1989 and have received thousands of 5-star reviews for our honest and professional service.
Call us at (888) 853-5143 or click the button below to schedule your appointment today.
---
Number of Units You Have
It's common for Florida homes to have multiple air conditioning units. You might have several units to maintain if your home is larger than average. As a result, if you require maintenance on two or more units, be prepared to pay extra. The extra cost is because performing a thorough inspection of each item by your specialist will take more time overall.

Since not all contractors charge the same amounts for AC tune-ups, obtaining transparent and upfront pricing is crucial. Tell your HVAC company how many units you have before making an appointment, and then inquire about their rates. More units might entitle you to a discount on the per-unit price.
What's Covered in the Maintenance Checklist:
The cost of an AC tune-up increases with how thorough the maintenance is. Technicians with longer maintenance checklists typically take extra care when examining and cleaning your AC system's parts.
Our cooling tune-ups at Advanced Air cover all the essential components of any central air conditioning or ductless heat pump system.
Here is the checklist that our technicians work through:
Lubricate moving parts
Test the controls
Clean the AC condenser and evaporator coils
Clean condensate drain
Verify all electrical and wiring connections
Adjust and clean the blower parts
Clean air filters, check refrigerant levels, and more!
Whether Your HVAC System Needs Repairs
Sometimes, a tune-up reveals that your air conditioning system needs repairs. The HVAC maintenance cost will therefore depend on your warranty and/or the scope of the repairs.
For instance, you might need to repair the condenser fan's motor — a crucial part that pulls in air for cooling. This component experiences significant wear and tear and is often covered by a warranty. However, you might have to spend several hundred dollars on replacing it if your warranty has already expired.
Other frequent fixes include replacing old fuses, topping up the refrigerant, or correcting leaky condensate drain lines. Also, although it's not strictly a repair, you'll probably need to replace your air filters, which will add to your expenses.
An AC tune-up aims to identify minor problems before they develop into more significant problems that require expensive repairs. You can rest easy knowing that your AC is operating at its best by making an appointment for a tune-up with Advanced Air today.
If You Have a Maintenance Plan
Advanced Air offers a maintenance plan that allows you to spread your yearly HVAC preventative maintenance costs. Annual heating and conditioning tune-ups are included with one low yearly or monthly charge and other advantages, including priority scheduling and price breaks on repairs and services.
We offer two levels of our maintenance plan: Cool Club and Cool Club Lite. You can choose which one works best for your budget and needs.
Cool Club Lite costs $139 per year ($99 for additional units) and provides:
One maintenance visit per year
1-month warranty on drain lines
$25 off trip charge
5% discount on repairs
5% discount on HVAC accessories
5% discount on a new system
$25 Loyalty Credit per year towards a new system ($250 Max)
Cool Club, our most popular option, costs $198 per year ($99 per additional unit) or $16.50 per month ($8.50 per additional unit) on our No-Sweat Monthly Payment Plan.
Here's everything it includes:
Two maintenance visits per year
1-month warranty on drain lines
$50 off trip charge
10% discount on repairs
10% discount on HVAC accessories
5% discount on a new system
$50 Loyalty Credit per year towards a new system ($500 Max)
The HVAC Contractor You Hire
When calculating HVAC maintenance costs, remember the old saying, "You get what you pay for." Quality contractors might be more expensive but they provide a more thorough service. When choosing an HVAC company to handle your AC maintenance, it pays to select one with many positive reviews and a 100% satisfaction guarantee. Advanced Air fits the bill and can provide you with an AC tune-up you can trust.
---
In Need of HVAC Maintenance? Call Advanced Air!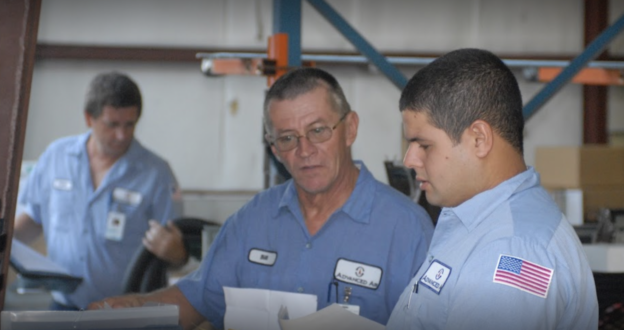 Look no further than Advanced Air if you want an AC tune-up that offers outstanding value for your hard-earned money. Advanced Air has serviced the Southwest Florida community for over 30 years. Book a convenient appointment with our professional and courteous HVAC technicians and air quality experts—we work around your schedule.

Feel free to call us at (888) 853-5143 or click the button below to schedule a 5-star service today!