3 Ways the Holidays Can Affect Your Home's Air Quality
November 21, 2019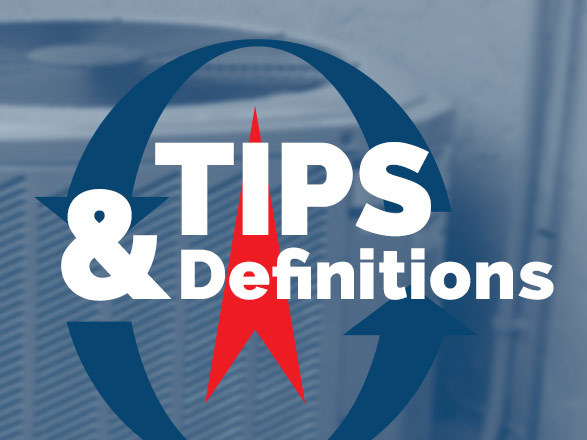 We all know the holidays can affect our waistlines, but did you know that the holidays can negatively affect your home's air quality too?

With all the hustle and bustle of the season, your home's air quality is probably the last thing on your mind, but it shouldn't be. Over time, poor air quality can cause allergies or irritate your respiratory system.
So, it's important that you're aware of these 3 common air quality issues that can impact your home's air this season:
Scented candles

Fireplaces

Christmas decorations
Below, we'll look at how each of these can impact your home's air quality and how you can prevent your air quality from decreasing this holiday season.
Psst...need an air purifier installed in your Florida home? 
Air Quality Issue #1: Scented candles
While everyone enjoys a nice scented candle during holiday celebrations, scented candles can negatively impact your air quality. 
Many scented candles are made with unsaturated oils. These oils don't "burn clean," and leave residue called soot throughout your home. 
Typically, you can tell if a candle is producing soot by looking at the color of the flame. If the flame is more of an orange color rather a blue color, it's likely a soot-producing candle.The solution: The easiest way to combat this quality problem is to buy candles that don't produce soot. Non-soot-producing candles typically:
Don't list petroleum jelly or vegetable oil as an ingredient

Are firm/hard to the touch, not soft 
However, if you have a certain kind of scented candle that you just can't part with, you can do the following to reduce as much soot as possible in your home:
Trim your candle wick to about ¼ of an inch

Keep your candles away from all vents and fans

Only leave your candle burning for a short time (not hours on end)
Air Quality Issue #2: Fireplace
Like scented candles, fireplaces that are not properly vented can also produce soot, dirtying up your home's air. 
While this can happen with both wood-burning and gas fireplaces, gas fireplaces are especially prone to producing soot because many times, they're not engineered to burn clean. 
Why? Because people tend to prefer an orange flame to a blue one, so gas fireplaces are built to produce this color flame. 
To reduce soot in your home's air, you should:
Replace your air filter regularly

Have a pro inspect the gas burner every year (gas fireplace)

Remove old or damaged logs (gas fireplace)

Keep a window open while your fire is going

Make sure there are no obstructions in your chimney (wood-burning)
Air Quality Issue #3: Holiday decorations
We all love an inflatable Frosty the Snowman and a decorated Christmas tree, but unfortunately, most Christmas decorations also bring unwanted things, like allergens and air pollutants.

Most of us don't keep Christmas decorations up year-round, which means that when it's time to decorate for the holidays, you're usually carting boxes full of decorations from your attic, basement or garage into your home. 
Christmas decorations left untouched for 10 months of the year in dark, humid places tend to be a great home for allergens like mold, mildew, and dust. 
The solution: To keep your home's air quality great during the holiday season, it's important that you dust or hose off any decorations that have been stored in dark/damp locations. This way, you don't bring dust and other allergens into your home.
Extra tip: When it comes time to store your Christmas decorations again, store them in plastic containers with lids. This kind of storage helps prevent dust, mold and mildew from finding its way into your beloved decor.
Not sure about your home's air quality? Call Fort Myers' go-to team: Advanced Air!
If you're having issues with your home's air quality or you're just not sure what you can do to improve it, reach out to us. We have years of experience helping Florida homeowners with their home's air quality, and we'd be happy to help you too.