3 New Year's Resolutions for Your AC System
January 08, 2019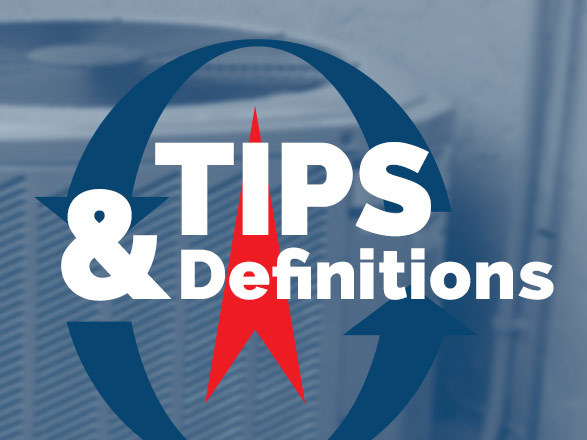 While you're getting that gym membership and buying self-improvement books, don't forget to make some resolutions for your AC system.

You see, keeping your AC in good shape throughout the year will save you money on repairs, lower your energy bills and increase your comfort.
Below are 3 simple AC resolutions you should consider for 2019:
Don't cool an empty house

Replace your air filter regularly

Schedule regular maintenance
#1: Don't cool an empty house
Is everyone in your family away from home during the day?

If so, there's no need to run your AC at full blast.
According to Energy.gov, "you can save as much as 10% a year on heating and cooling by simply turning your thermostat back 7°–10° F for 8 hours a day from its normal setting."
For example, during summer if you keep your thermostat around 74° normally, you could raise the thermostat to 84° while you're away from home. Then when work is over, you can reset your thermostat back to 74°.
We know. It's a hassle to tinker with your thermostat multiple times a day. Our tip? Consider upgrading to a programmable thermostat. These "smart" thermostats allow you to set your weekly cooling schedule and your AC will automatically adjust itself to the temperatures you set. That way, you'll never have to worry about missing out on energy savings.
You can learn more about programmable thermostats by reading our blog, "3 Reasons People in Florida Love Their Programmable Thermostats."
#2: Replace your air filter regularly
Believe it or not, simply replacing your air filter can save you from a lot of AC problems.

You see, a dirty air filter restricts airflow to your AC system, which raises energy bills, wears out important AC components and makes your home less comfortable.
Generally speaking, you should check your filter every 1 to 2 months. If your filter is dirty like the one in the image below, it's time to replace it with a new one.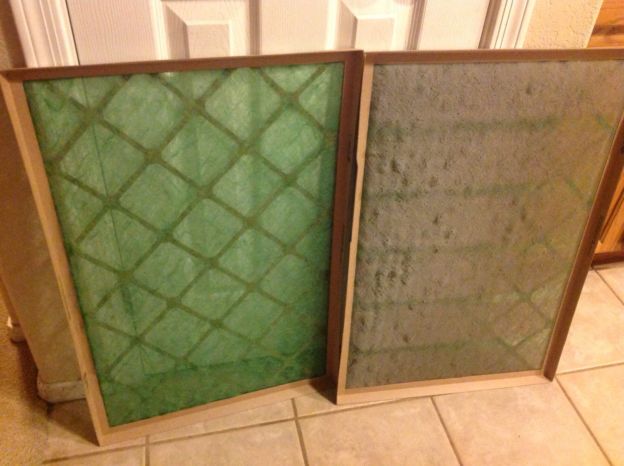 #3: Schedule regular maintenance
Not only does regular AC maintenance prolong the life of your system, it also cuts down your energy bills (one source estimates as much as 15% per month).
Think of AC maintenance like getting a car tune-up: Just like a tune-up improves the car's gas mileage, AC maintenance improves the unit's operational efficiency—which just means the system can provide the same amount of cooling while using less energy (resulting in lower energy bills).
 Since we rely on our ACs year-round in Florida, you should have your AC maintained at least once per year, ideally in April–May before summer hits.
 One convenient way to save on AC maintenance is to join a maintenance plan. Our CoolClub maintenance plan includes benefits like:
2 maintenance visits—a $278 value

20% discount on AC repairs

Priority service over non-plan customers

And more
Interested in becoming a CoolClub member?